Shifting perspectives, changing realities and creating possibilities. Covering topics related to the current energetic climate, it's impact on us, and how we can work with these energies to turn them in our favor to remember who we are.  As we evolve at an unprecedented pace, Suzy's blog can help you re-member and integrate what you are becoming with greater ease and grace.
Click the image to read the complete blog.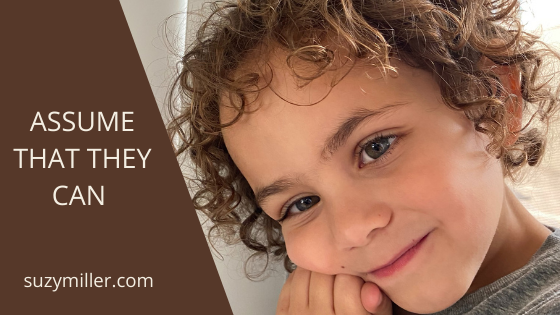 When we assume that children have no power over their environments, they become fearful, helpless or, worse yet, dependent on others to constantly meet their needs. How many adults in your life do you know who have never grown out of this phase? When we invite children to solve their perceived problems, they learn that they have dominion over their environments. They become confident and thus we can relax a bit more.
​​​​​​​This is true on many levels and regardless of the child. It's so easy to see their small body or a child that is meeting with challenges and assume that they can't. What happens if we assume that they can?