Shifting perspectives, changing realities and creating possibilities. Covering topics related to the current energetic climate, it's impact on us, and how we can work with these energies to turn them in our favor to remember who we are.  As we evolve at an unprecedented pace, Suzy's blog can help you re-member and integrate what you are becoming with greater ease and grace.
Click the image to read the complete blog.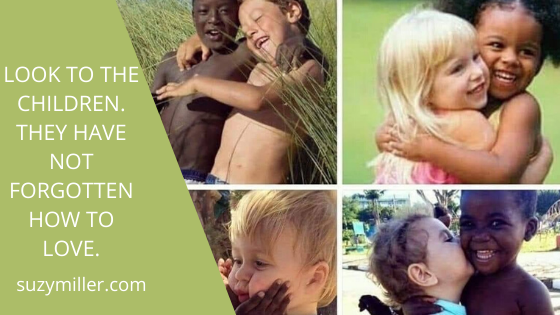 It seems to me that in the innocence of our children, we can most often find the solutions. I do not know if this story is true and I don't think that was the point. I believe that it was the innocence of being curious and willing to see through another lens that brought this story about. I do know that this made me feel better and so I thought I would share!