THE CHILDREN'S SANCTUARY
The 4th Thursday of Each Month
9:15 AM Pacific Time
Recording available if you cannot attend live
Energetic Support for Your Children and for the Child Within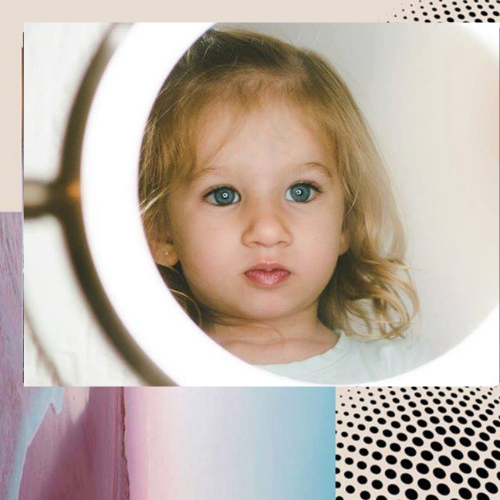 WHAT YOU GET WHEN YOU SUBSCRIBE!
LIVE CALL: Access to live call where Suzy shares information from the children (inner and outer) and offers energetic support and suggestions to make it easier for them and you to be here.
RECORDING: You have the entire month to re-listen to the recording or download it for your personal library.

REMINDERS: You will receive reminders for these session 24 hours prior to the call so you can attend live when possible. If you miss a live call the recording will typically be available later the same day and no later than within 24 hours.
WHAT THE CHILDREN'S SANCTUARY HAS TO OFFER
Children who present differently in the world are not broken. Far from it. These children possess gifts that when fully embraced can change their lives, yours and humanities.
By "presenting differently", we mean that they may have a classic diagnosis such as autism, bi-polar, ADD, ADHD or any number of others. They may also have no diagnoses at all, but demonstrate odd behaviors, awareness or skills that are outside the norm.
No child needs to be "fixed", but they do need to be seen and honored for who they are and what they have to contribute. This includes the children that you parent, or otherwise support, as well as the unintegrated children inside you.
Our "inner" child plays a significant role in shifting behaviors, as well as creating greater ease and grace in our relationship with our children, when fully understood!
The Children's Sanctuary offers understanding and support in a way that meets your children's gifts and challenges. This is offered through channeled messages from the Collective Consciousness of your Children (CCC), energy work that empowers your child's unique and sometimes unrecognized capacities as well as practical support regarding how to positively shift the impact that your unintegrated "inner" child has on your child's behaviors. 
Together all that is offered through the Children's Sanctuary creates real and lasting change, while meeting all children, inner and outer, with love, compassion and appreciation of their amazing contribution to humanity.
SUPPORTING YOU AND YOUR CHILDREN FROM WHOLENESS
Children these days are in a precarious position as we move through this collective shift in consciousness.  Each generation is challenged with cleaning up remaining aspects of family and human lineage so that the patterns that have limited collective consciousness are neutralized.
The children of today are better equipped than ever, with the depth of energetic sensitivity required for this "job", however many of them are not consciously aware of the task that their souls have undertaken. Many of them are overwhelmed by the energy moving through them and expressed in their behaviors, yet have no conscious means of comprehending what they are processing
The challenges they face can give the children the impression that they are less than the amazing human beings that they are! Supporting them energetically is important as they are first and foremost vibrational beings and thus do not process information as we do.
The Children's Sanctuary sessions offers messages from the Collective Consciousness of your Children (CCC) in 
support of you and them. These messages and the energetic support that accompany them address the physical, mental and emotional
 challenges
you both face and the capacities that can be realized in spite of these challenges.
Join the calls live and or receive the recording. Your children do not have to be present for the calls. Remember they are vibrational beings and will easily feel the shifts that we create in these sessions. Simply hold your children as your point of focus.
These sessions are offered with love, compassion and understanding while providing the energetic scaffolding for you and your children to move through life with greater ease and grace for the highest good of all involved.
REGISTRATION
As part of the energetic support offered in these sessions, upon registration, please email Suzy a picture of your child or children with their names and ages. If you are a professional working with multiple children please send her pictures with initials only and the age(s) of the child or children that you would like to focus on in these sessions. If you are attending these sessions on behalf of your inner child, please feel free to send a picture of yourself at the age that you are working with. You can email Suzy's Operations Director at sharon@suzymillercom.
ONCE REGISTERED YOU WILL HAVE IMMEDIATE ACCESS TO THE MEMBER SITE WHERE YOU WILL FIND TELECONFERENCE DETAILS AND OTHER PERTINENT INFORMATION.
MONTHLY AUTOPAY
 Monthly live call and recording

Notes and suggestions from each call

Email reminders for calls

Monthly autopay offers you a significantly better rate per call

Your child receives the collective energy work regardless of if you are on the call or not.
SINGLE SESSION
Single live call and recording

Notes and suggestions from single call

Pick the call you want to attend based on topic

NOTE: Your child will receive the collective energetic support only for the call that you purchase. Single call purchases can only be made during the month your preferred topic is avaiable. We do not keep past call recordings.