NEW WORLD PORTAL COMMUNITY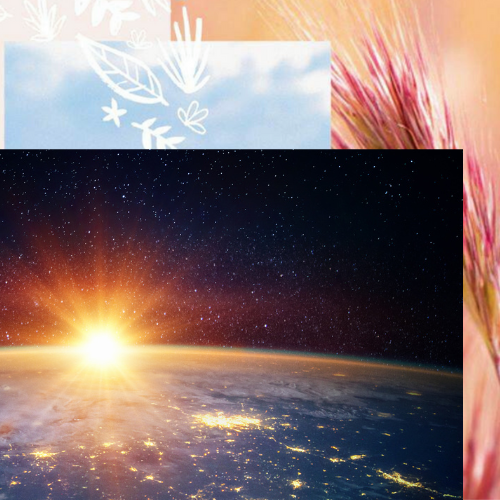 Is the New World Portal Community for you?
Click the video below to find out!
Weekly Energy Sessions: 1st through 4th Monday at 9:15 AM Pacific – Designed to access and integrate information fields beyond your typical reference points. (The Balance and Integration session on the 1st Monday of the month is one of the weekly energy sessions in this subscription)
Inner Aspect Sessions: 2nd Thursday at 9:15 AM Pacific – Designed to open you to your multidimensional capacities and apply the wisdom held there to your daily life. 4th Thursday Children Sanctuary supports Inner Child and is included in this subscription.
Q and A Session:  1st and 3rd Thursday at 9:15 AM Pacific – Designed to clarify your experiences during or after other sessions and expand your conscious awareness of who you are in truth.
Blog/ Offers : Sent directly to inbox – Designed to expand possibilities and view the world through a broader lens. You'll also be offered new technologies, meditations, and other supplemental information related to what is covered in the portal.
First Access to Live Events:  Participants of the NWP will be invited to register for live events prior to events being offered to the general public. Designed for conscious embodiment of specific capacities.
Private Social Media Group: This social media platform is for all members of NWP and offers the opportunity to connect and create together as you see fit.
The monthly Balance and Integration Session and Children's Sanctuary:  Balance and Integration Session, 1st Monday of the month, and Children's Sanctuary, 4th Thursday of the month, included in your New World Portal subscription.
 THE ROLE OF THE NEW WORLD COMMUNITY
The outer world may feel like chaos, but that does not mean that we have to live that reality. At the same time that the old world is dismantling, we are gaining greater access to the truth of who we are and getting a glimpse that it is time to function beyond the constraints of our pasts.
Each of us plays an active role in the creation of the new world. We do this by remembering and acting from the greater truth of who we are.  We do this by coming together as a new horizon and collaborating for the well being of all.
It's clear to me that it's time to put all of our attention on the possibilities, instead of being dragged into the drama and trauma of an old story that never served us or anyone else.  The reality that you see "outside" of you is an illusion. The one that is emerging from within you, holds all the possibilities you need to live the greater truth of you.
This is the exact reason why we created the New World Portal (NWP) Community. As we better understand who we are in truth and start to consciously access more advanced aspects of ourselves, we begin to create beyond what we have created before. The new world is so much easier to bring to fruition when we explore it within a collective community.
I have no idea just how expansive the possibilities are, but what I do know is that each of you holds volumes of information in various dimensional aspects of yourselves. When we access that information and give it meaning, we naturally begin to create from there. I also know that there are new technologies that can be of great support in helping us to maintain coherence as we integrate more expansive aspects of ourselves. Many of us already have otherworldly skills, however these skills are rarely consciously applied for creation. NWP invites us to do just that!
BENEFITS OF THE NEW WORLD PORTAL
The more we understand about ourselves, the more we can contribute to those around us! The greater our awareness of our capacities, the more helpful we can be to human evolution.
Here you will learn to apply the awareness gained through this portal to your daily lives and thus the world at large.
Because my focus has been primarily on integration and because I see our children as the future, to me it is imperative that we know ourselves so that we can authentically encourage the children to know their greater capacity as well.
Regardless if you are a parent or not, the expanded awareness gained through the NWP can support you in supporting your children and all future generations.
We cannot see who the children really are unless we can see ourselves! The NWP opens us to who we really are.
PLEASE NOTE: All sessions are available live and are based on what is energetically available in the moment through our group consciousness, thus regardless of how amazing these sessions are, remember that you are collectively co-creating them via information held in your fields.
MONDAY
Mondays at 9:15 AM Pacific.
1st Monday – Balance and Integration session
2nd, 3rd and 4th- Energy Session to support expression of higher aspects.
TUESDAY
Once a month supplemental support sent directly to your inbox
WEDNESDAY
NO SESSIONS
LIVE
LOVE
ENJOY
CREATE
EXPRESS
APPRECIATE
THURSDAY
Thursdays at 9:15 AM Pacifc
1st and 3rd Thursday- Q & A
2nd Thursday – Inner Aspects
4th Thursday – Children's Sanctuary (Inner Child)
FRIDAY
Once a month blog or vlog sent directly to your inbox.
REGISTRATION
UPON REGISTRATION YOU WILL HAVE IMMEDIATE ACCESS TO THE MEMBER SITE WHERE YOU WILL FIND ZOOM DETAILS FOR EACH SESSION AND OTHER PERTINENT INFORMATION.
ALL SESSIONS ARE RECORDED AND HOUSED IN THE NEW WORLD PORTAL. REGARDLESS IF YOU ATTEND LIVE OR VIA THE RECORDING YOU WILL BE INCLUDED IN THE ENERGY FOR THESE SESSIONS.
PLEASE NOTE THAT IF YOU WERE PREVIOUSLY SUBSCRIBED TO THE MONTHLY ENERGY SESSION OR THE CHILDREN'S SANCTUARY, YOU CAN CANCEL THOSE SUBSCRIPTIONS AS THEY ARE INCLUDED IN THE NEW WORLD PORTAL COMMUNITY.
Receipts for services come from Suzy's company Blue Star Education and Research LLC.