NEW WORLD PORTAL COMMUNITY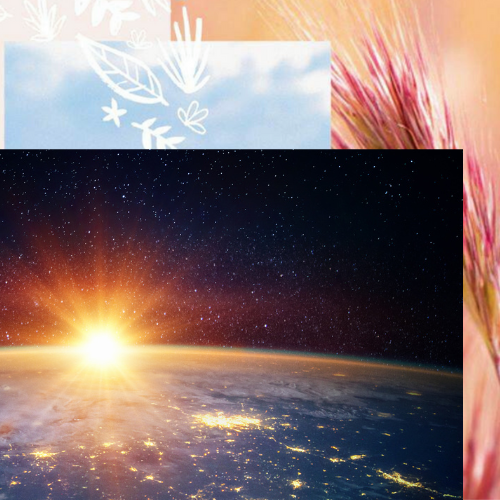 THE ROLE OF NWP COMMUNITY
The outer world may feel like chaos, but that does not mean that we have to live that reality. At the same time that the old world is dismantling, we are gaining greater access to the truth of who we are and getting a glimpse that it is time to function beyond the constraints of our pasts.
Each of us plays an active role in the creation of the new world. We do this by remembering and acting from the greater truth of who we are.  We do this by coming together as a new horizon and collaborating for the well- being of all.
It's clear to me that it's time to put all of our attention on the possibilities, instead of being dragged into the drama and trauma of an old story that never served us or anyone else.  The reality that you see "outside" of you is an illusion. The one that is emerging from within you, holds all the possibilities you need to live the greater truth of you.
I have no idea just how expansive the possibilities are, but what I do know is that each of you holds volumes of information in various dimensional aspects of yourselves. When we access that information and give it meaning, we naturally begin to expand from there.
Is the New World Portal Community right for you?
Weekly Energy Sessions:
1st through 4th Monday at 9:15 AM Pacific
Designed to access and integrate information fields beyond your typical reference points. The Balance and Integration session on the 1st Monday of the month is one of the weekly energy sessions in this subscription.
Inner Aspect Sessions:
2nd Thursday at 9:15 AM Pacific
Designed to open you to your multidimensional capacities and apply the wisdom held there to your daily life. 4th Thursday Children's Sanctuary supports Inner Child and is included in this subscription.
Q and A Sessions:
1st and 3rd Thursday at 9:15 AM Pacific
Designed to clarify your experiences during or after other sessions and expand your conscious awareness of who you are in truth.
Blog/Offers:
Sent directly to inbox – Designed to expand possibilities and view the world through a broader lens. You'll also be offered new technologies, meditations, and other supplemental information related to what is covered in the portal.
First Access to Live Events:
Participants of the NWP will be invited to register for live events prior to events being offered to the general public. Designed for conscious embodiment of specific capacities.
Private Social Media Group:
This social media platform is for all members of NWP and offers the opportunity to connect and create together as you see fit.
OUR SUPPORT TEAM WITHIN THE NWP COMMUNITY
 As it is not uncommon for people to have awakening experiences within the NWP there is a group of gifted "listeners"within this community who are there to be of support should you need someone to speak to as you expand beyond your current expression of self. Please click their names below to learn more about them. If while participating in the New World Portal you feel you would benefit from a conversation with one of them please reach out to Suzy's Operations Director, Sharon Hall at Sharon@suzymiller.com, and she can put you in contact!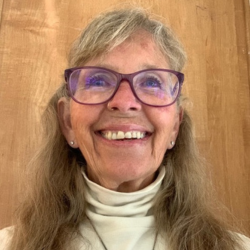 KARILYN GOMEZ
"You are being asked to honor the path of your own love — what inspires you, what feels exciting, joyful and perhaps even rather different?  Let that live!"  Sacred Rebel Oracles
That's exactly how I felt when introduced to Suzy through her book, "Awesomism!:A New Way to Understand the Diagnosis of Autism".  Each page brought a new wave of YES! that went straight to my core with a deep heart resonance.
Over a decade ago, Suzy offered her very first group project, The New Human Experience Project, which was instrumental in enlivening my growth and expression of what is possible on this amazing journey, and that expansion continues even today through the New World Portal.
The excitement and enthusiasm we experience can grow even stronger as the transformational energies intensify.  It invites us to both support ourselves and each other as we move forward.  We celebrate our uniqueness as we connect and honor each path through our sacred, vast heart space.  Empowered being.
This is what IS possible.  It is what we bring into the world through our joyous, loving, lighthearted, powerful creations in ease and grace.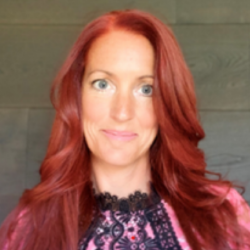 NATASHA SHAW
I joined Suzy's work around nine years ago for my own integration. I remember the feeling of joining something that felt so new, so right, so grounded and at the same time also held the highest levels of unity consciousness that I had been searching for (though didn't have it in that context at that time).  Through Suzy's stream of pure energy consciousness and vast access points, I got to come home and wake back up to myself.  
 When you're going through a shift, a change, new energy, new information coming in, it can be a lot. The higher consciousness information streams in at such pure levels, with ease, grace, accuracy and clarity and then there is our human experience of it all, which on the one hand is what we're really here doing and on the other hand can feel very challenging.  
Having expereinced and intergated this myself, I now can  hold space with a wider perspective, in wholeness, no fixing, no broken, more peer to peer honouring than the old paradigm of being 'told what to do'.
When we're feeling into the higher consciousness and higher states of being, we can create a space to check things, ask questions, and play around with it all.  With deep honour, love and joy.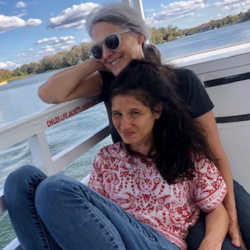 KRISTI JORDE
Suzy and I connected over our deep love, respect, and admiration for the very special autistic messengers that have shaped both of our lives. I am a full time caregiver for Adriana, now 41, my nonverbal, "severely" autistic daughter who began to communicate through typing at age 9, sharing a deep spiritual knowing that completely and irrevocably changed our lives and triggered a never-ending awakening in mine.
Suzy's innate capacities were recognized and activated by her autistic students, catapulting her into this present moment, where we gather together, in the NWP, so that Suzy, with humility, wisdom, love, and experience can guide us all through this miraculous gateway to higher consciousness. 
I don't think there's a tougher path for a soul on this earth to choose than severe autism, and though it is often intense for everyone involved, I, and I'm sure Suzy concurs, am unfailingly grateful to Adri and all autistic beings for bringing their light into our lives and into this world.
As Adri said, some 32 years ago, "Love is the only truly important reason for our lives to exist". And in that spirit, here we are.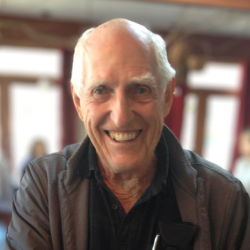 PAUL FAST
I  was made aware of altered forms or states of consciousness after retirement from my career as a research scientist in the biological sciences. For the last 30yrs I have explored and practiced many of the avenues toward both higher consciousness and enlightenment.  I continue reading widely in those areas as well as in cosmology and afterlife studies.
I initially connected to Suzy because of her collaboration with Dr William A.Tiller on his intention experiments some years ago. My first experience of her group work (the Avatar Program) left me radiating energy, that was seen by another, as I walked in the forest. After the Avatar program I signed on for the monthly energy sessions and then the  New World Portal. Almost every session  has resulted in the felt sensation of a new energetic state. Much physical healing, often subtle, has happened as well. The New World Portal has been especially powerful.
.
BENEFITS OF THE NWP
The more we understand about ourselves, the more we can contribute to those around us! The greater our awareness of our capacities, the more helpful we naturally are to the expansion of human evolution.
Here you will learn to apply the awareness gained through this portal to your daily lives and thus the world at large.
Because my focus has been primarily on integration and because I see our children as the future, to me it is imperative that all human beings know themselves so that we can authentically encourage the children to know their greater capacity as well.
PLEASE NOTE: All sessions are available live and are based on what is energetically available in the moment both through our group consciousness and multidimensional energetics, thus regardless of how amazing these sessions are, please remember that we co-create them as we gather! Your superconscious holds volumes of information and Suzy simply accesses that information and reflects it back to you. 
MONDAY
Mondays at 9:15 AM Pacific.
1st Monday – Balance and Integration session
2nd, 3rd and 4th- Energy Session to support expression of higher aspects.
THURSDAY
Thursdays at 9:15 AM Pacifc
1st and 3rd Thursday- Q & A
2nd Thursday – Inner Aspects
4th Thursday – Children's Sanctuary (Inner Child)
WHAT PARTICIPANTS ARE SAYING?
Heather & Linda
We would like to take a moment to express our gratitude for Suzy and the new world portal opportunity. Of all of the mentors we have listened to through the years (lots) we consider Suzy Miller to have a level of perspective and skill that is at the leading edge of it all. She is one of our main go-tos for integrating what seems to be regular scheduled extreme upgrades! We look forward to the The New World Portal sessions each week as a necessary part of our life and self-care regimen. They are as important to us as eating, sleeping, spiritual practices or anything else. 
 The new world portal sessions are instrumental in keeping our mind, body and spirit as coherent as possible during these rapid fire shifts.
Thank you to Suzy, the collective consciousness of the children and all who made the New World Portal possible. It is truly a portal to the New World within us all!" 
Kristi
In some ways, the New World Portal sessions are beyond words. Suzy is the portal of the information that each participant holds in their field and that makes the insights and the healing we receive in these sessions uniquely papable, powerful and transformative. These zoom sessions actually LIFT me into a FELT higher vibration! Throughout the week, as the inner work continues to unfold, and I re-listen to the recordings, I'm re-invigorated and reminded, once again, that ours is a beautiful, glorious, fascinating, and mysterious universe. I'm very grateful to know Suzy and to be part of the ever expanding NWP orbit!
Andrea
All I can say is wow!!!! I just finished the new beginnings recording from yesterday…so much gratitude for the New World Portal and our community.
New Beginnings and Clarity have arrived! Sending so much love to you.
Tasha
I am so grateful for the years I have spent with you as my mentor – they have been the most transformative of my life.  I live the experience just beforehand and then when we come together in the New Word Portal, the 'higher' vantage point of that experience is able to integrate into a continuously expanded  experience that is always more loving, supportive, and unified.  How grateful I am to have you in my life.  Thank you xxx
REGISTRATION
UPON REGISTRATION YOU WILL HAVE IMMEDIATE ACCESS TO THE MEMBER SITE WHERE YOU WILL FIND ZOOM DETAILS FOR EACH SESSION AND OTHER PERTINENT INFORMATION.

ALL SESSIONS ARE RECORDED AND HOUSED IN THE NEW WORLD PORTAL. REGARDLESS IF YOU ATTEND LIVE OR VIA THE RECORDING YOU WILL BE INCLUDED IN THE ENERGY FOR THESE SESSIONS.

PLEASE NOTE THAT IF YOU WERE PREVIOUSLY SUBSCRIBED TO THE MONTHLY ENERGY SESSION OR THE CHILDREN'S SANCTUARY, YOU CAN CANCEL THOSE SUBSCRIPTIONS AS THEY ARE INCLUDED IN THE NEW WORLD PORTAL COMMUNITY.
Receipts for services come from Suzy's company Blue Star Education and Research LLC.