SPECIAL ENERGY SESSIONS
LARGE GROUP INTEGRATIONS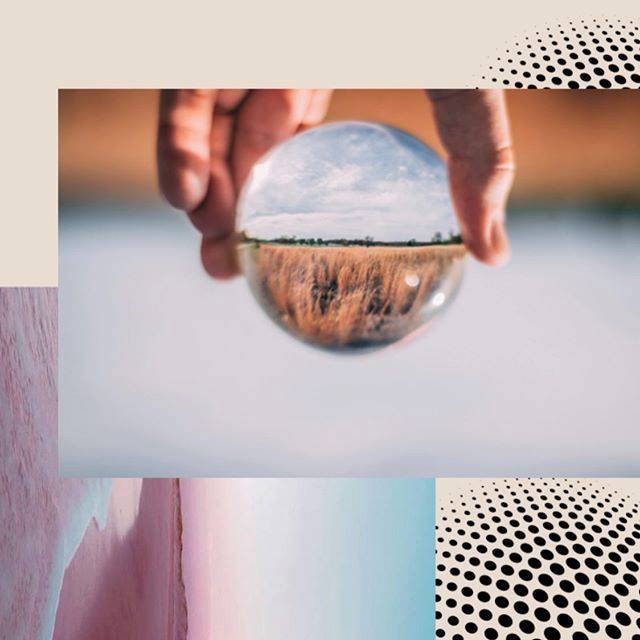 IT'S ALL ABOUT EMBODIMENT
 Each live event has a different focus related to the predominate energetic opportunity at that time. Regardless of the focus, the intention of live events is always to embody the energy being offered.
NEXT LIVE EVENT DETAILS COMING SOON
SUZY MILLER EXTENDS AN OPEN INVITATION FOR ALL TO ATTEND LIVE EVENTS
SAMPLE INVITATION
Thank you to everyone who has been persistent in their inquiry regarding this upcoming live event! The gathering will be held on October 4-6, 2019  in Culpeper, Virginia at the Pure Freedom Farm. This two and a half day event will explore and support the energetics for your embodiment of joy. 
When it comes to positively supporting ourselves, our newest populations and humanity at large, there is nothing better than tapping into joy! That said, consistently activating the frequencies of joy may be a hit and miss endeavor, especially in the ever changing energetic seas that we are currently navigating both personally, and as part of collective human evolution.
We know however that as we are increasingly able to recognize and sustain these states within ourselves we positively impact everyone around us, while gaining the benefit of embodying deeper joy within ourselves.
At our core essence, we are joy and there are aspects of our being that are already functioning from those states.  So this is not so much a recovery process as it is an energetic rediscovery of what we are!
During this weekend event you'll be offered in-depth energetic support to embody joy to your greatest capacity.  Our physical, mental and emotional bodies are simply fields of information that have been organized in a particular manner based on personal imprinting and collective consensus realities.  Joy is not bound by any limitations and neither are you!
Aptly offered at Pure Freedom Farm, this event is segmented into personal and collective multidimensional energetic exchanges. The multidimensional consciousness of the participants will inform our movement toward the embodiment of joy and Suzy Miller will support this process by reading the energetic information and offering it back to the group.
 The in-depth energetics are paired with time in nature to ground, release and recalibrate with our home planet, Mother Earth!  This fluidity between the unseen and seen realms supports our ability to be present with our rediscoveries of Joy in the physical world!
You'll find out more about the practical aspects of this offering in the details below! Segment topics will remain fluid.
For those who may be participating in a live event for the first time, please come with an open mind and heart and the energetics of Joy will take care of the rest! The specifics of the energetics become available as people register for the weekend and are solidified only when we are gathered together.
For those who have participated in live events before, you know the power of our collective intention and with Joy as the focus we already know the outcome!  Our personal and collective journey to Joy is what we get to explore over this beautiful two and a half days!
SAMPLE EVENT SCHEDULE
FRIDAY
Day Schedule: 
9:30 AM
Sign in. Pick up name tags and enjoy the beauty of the farm
10:00 AM-12:00PM
What is the embodiment of joy? Why is it important both personally and collectively?
Set the energy for the weekend and build personal and collective coherence for ultimate support of ourselves, the group and humanity.
12:00 PM-1:00 PM
Picnic Lunch at Farm
Bring your own lunch or purchase an organic vegetarian chili and salad lunch with bread and dessert at the farm. (25.00)
1:00 PM-3:00 PM
How does your energetic sensitivity positively and/or negatively impact your embodiment of joy?
Energetically clarify personal and collective sensitivities so that we move toward an embodiment of joy instead of push it away from us.
3:00 PM- 3:30 PM
Earth Connection Break- To be joy, we must be fully here! We'll take a short break to go outside and connect with the planet. Offer her our coherence and filter off any excess energy from the day's session
3:30 PM- 4:00 PM
Closing session with specific energetic focus for each participant.
EVENING OPTION
6:30 PM – 8:30 PM
Meet and Greet
Don Eladios Cantina Mexican Kitchen
891 Willis Lane, Culpeper, VA. 22701
After a wonderful day of setting the energy and coherence in support of our weekend focus on joy, what a better way to spend the evening than getting to know each other. (Food and drinks are not included in the price of the workshop.)
SATURDAY
Day Schedule: 10:00 AM – 4:00 PM
10:00 AM-12:00 PM
Which energetic fields of information support your embodiment of joy and which no longer serve you?
Energetically clarify personal and collective primary energy fields for enhanced joy. This could include physical, mental and emotional fields as well any other field or body of information that is playing games with your joy!
12:00 PM-1:00 PM
Picnic Lunch at Farm
Bring your own lunch or purchase an organic vegetarian curry soup and salad with bread and dessert lunch at the farm (25.00)
1:00 PM-3:00 PM
Review and reflect shifts, changes and awareness
Energetically clarify subtle fields within totality to stabilize physical expression and heightened states of joy. Subtle fields could include any aspect of your totality (this is where things get fun!)
3:00 PM- 3:30 PM
Earth Connection Break- After a day of energetic refinements, laughter, tears and blessings, we'll take a short break to go outside to connect with the planet, offer her our presence and filter off any excess energy from the day's session.
3:30 PM- 4:00 PM
Closing session with specific energetic focus for each participant.
EVENING OPTION
5:30 PM – 6:30 PM
Sound Bath facilitated by January Slater, Co-Owner and Co-Operator of Pure Freedom Farm
SUNDAY
Day Schedule 10:00 AM – 2:00 PM
10:00 AM-12:00 PM
Rebalance multidimensional heart to harmonize and synchronize with the heart of Mother Earth to support receiving and expression of joy frequencies from and to her! This is gratitude at it's finest!
12:00 PM – 12:30 PM
Earth Connection Break – This is a great time to ground, have a snack or simply be with yourself in preparation for our last segment!
12:30 PM- 2:00 PM
Show your joy! The impact of this weekend and the energetic shifts that take place can be seen through the eyes (the windows of the soul). When you are seen as, and by joy, that reflected state anchors and becomes real. This last segment will be a direct eye to eye transmission to activate and actualize your embodiment of joy!
SAMPLE INFORMATION
LOCATION
Pure Freedom Farm is located at 14075 McKinley Lane, Culpeper, VA 22701
The farm is approximately 10 miles outside of downtown Culpeper.
HOTELS, INNS and B&Bs
The center of Culpeper and the out-lying areas have many wonderful Hotels, Inns and B&Bs.
Upon registration you'll be provided with links to various options. Please note that although Culpeper is a small town, accommodations can fill up quickly especially in early fall.
Book early!
TRAVEL INFORMATION FROM THE AIRPORT
Culpeper is 60 miles from Washington Dulles International Airport and 72 miles from Ronald Reagan National Airport.
PRIVATE FACEBOOK PAGE
Upon registration you will receive access to our Private FaceBook page where you can arrange room sharing and carpooling.
ATTIRE
Dress comfortably and in layers as the temperature tends to fluctuate during the energy work!
EVENT FACILITATOR
Suzy Miller
 IMAGES FOR EVENT
SAMPLE REGISTRATION 
If you have questions regarding attending a live event, you are welcome to book a free 20 minute consultation with Suzy, prior to your registration.
Email her directly as Suzy@suzymiller.com to schedule.
ONE TIME PAYMENT
UPON REGISTRATION YOU WILL HAVE IMMEDIATE ACCESS TO THE MEMBER SITE WHERE YOU WILL FIND DETAILS TO THE FACEBOOK PAGE AND ADDITIONAL INFORMATION FOR THE LIVE EVENT.
Meadow M.
Everything superfluous simply flies away in her presence, as she zeroes into the pertinent matters. Her phenomenal method of fine-tuning every subtle aspect that is ready, while also gently accompanying us on those big leaps, never fails to leave my eyes wide and jaw hanging in amazement. My sweet body also wants to sing her praises, as physical conditions I'd grown so accustomed to that I didn't even mention were seen, located, understood, and remedied as part of this process.
Duvi A.
My perception of Suzy has evolved over the years that I have worked with her, from guru, to teacher, to guide, to facilitator, to dear friend. She clearly sees the Avatar in everybody and is an expert at helping us to uncover it when we get stuck or distracted by the confinements of the mind and body. She guides us to create more space within and around ourselves, where no-thing exists and all-things are possible.
Richard A.
Love, awe and honor for each others' journeys and experiences are very palpable experiences every time I participate in any of Suzy's offerings. Each session is like an orchestra coming together and as the amazing director that she is, together we become a beautiful symphony. From my perspective Suzy's "work" is much more than processes and energy work. This is a Co-Creative Community, Love in Action!
Donna B.
Oh my goodness!  Words can't describe Avatar Energetics. This class has been so incredibly helpful – it's really quite magical. I loved the simple and intimate format  – each of us having a chance to check in, receive some direct guidance, and at the end of the call energy work for all. Though I was the newbie and haven't met anyone in the group before I felt such love for and from everyone on the calls.