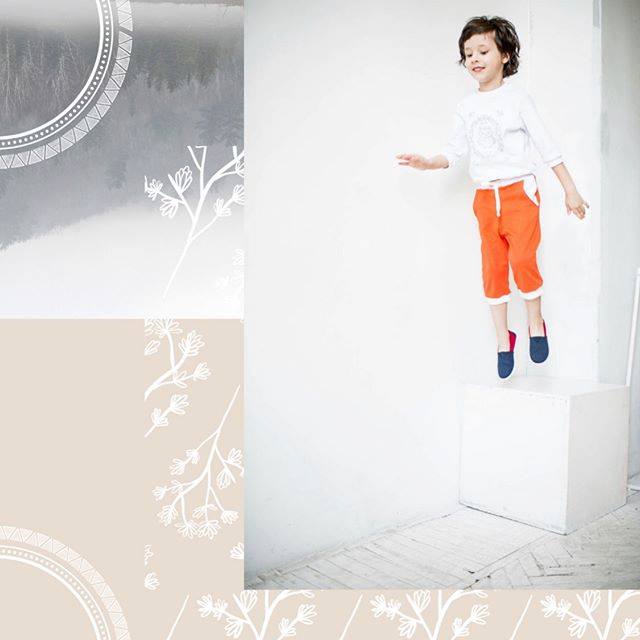 A PERSONAL MESSAGE
This on demand classroom is immediately available upon registration and offers the foundation needed to shift your perspective from Autism to Awesomism.
THE AWESOMISM OPPORTUNITY
Are you ready to understand autism and other energetic sensitivities like never before?
Are you ready to expand your experience of energetically sensitive children beyond suffering?
Do you want to know the greater truth of why you have and/or are working with energetically sensitive children?
If so, the Awesomism Online Process is a giant step in that direction and is just right for anyone who either parents, works with, or is curious about those with heightened sensitivity.
Your children are our evolution. They are gifted in unimaginable ways. The time to access and experience those gifts directly for yourself, is now!
WHAT'S UNIQUE ABOUT THIS PROCESS?
After personally facilitating over 300 practitioners and supporting tens of thousands of clients, Suzy has pulled the best of material, energetic integrations, and awareness into this one powerful online experience. This Process represents Suzy's first decade of energetic information, wisdom, and experience condensed into the Awesomism Online Process. 
25 Modules that each include: A video file that explains the module's focus; an audio file, which discusses the topic at hand; supplemental documents that include written transcripts of the audio file and, in some cases, articles to support the discussion. Certain modules provide integration sessions, to build the energetic support necessary to truly embody the focus of the module.
The energy work is developmental in nature, meaning that it systematically builds from one module to the next. It also serves as a direct and powerful transmission, using a special energetic technology offered to me by the children along with a clear intent to dynamically shift the aspects of Self, that may be limiting connections to broader states of consciousness.
Integration sessions focus on building coherence in soul, dimensional, mental, emotional and physical aspects of Self. There is a special focus on balancing and enhancing your advanced sensory system, opening to Self- acceptance, merging the left and right hemispheres for whole brain function, clearing your upper and lower chakras, expanding your heart energy and connecting with the Space In Between, which is where the children's consciousness can meet yours.
 The process is self-paced. The audios, integration sessions, and supplemental documents are all downloadable, and all energy work is offered in separate audio files so they can be listened to whenever they are needed.
Access to the What's Up for You Zoom sessions where you can ask questions that arise as you move through the process.
THE FOUR PART PROCESS
PART ONE: PREPARING FOR THE PROCESS
This segment sets the intention and energy for the whole process. The modules offer a bit of history, a channeled message from the children and tips to get the most out of this experience!
PART TWO: UNDERSTANDING WHO THEY ARE AND BEING WHO YOU ARE
These modules provide detailed descriptions of the giftedness of energetically sensitive children at soul, dimensional, mental, emotional and physical levels. It also opens you to clear awareness of your own giftedness.
PART THREE: ALIGNING TO EXPANDED ASPECTS OF SELF
These modules offer direct insights, tools and energetic support to know your Self beyond limitation, with balance and integration of your key aspects, to make you a clear conduit for connecting to the children.
PART FOUR: CONNECTING TO THE CHILDREN 
Provides protocols for making the clearest connections possible, in ways that are most natural for you. It puts you in direct connection to the Collective Consciousness of the Children (CCC) and offers guided practice and masterful tips to connect with your children or the children that you support.
PART ONE
Preparing for the Process
MODULE ONE: WELCOME TO THE PROCESS
The word Awesomism comes directly from my experiences with the children. It became clear to me, after working with thousands of families worldwide, that the word "autism" – provides a far from complete picture of who these children are and what they offer humanity at this pivotal time in history.
MODULE TWO: MESSAGE FROM THE CHILDREN
Now is the time when the collective shift back to divine intuitive awareness can occur en masse and begin to be trusted over the outdated cognitive dominance of the past. Somewhere within, you are aware that you are supporting a shift from cognitive, linear processing to intuitive, sensory, fluid processing.
MODULE THREE: HOW TO PROCEED & SUZY'S BACKGROUND
It is apparent that the best practice to support those with energetic sensitivities is to focus on what the child can do versus what they cannot do. By focusing on the "can dos," the hard-to-do things become much easier and they connect more quickly.
MODULE FOUR: SETTING THE ENERGY
From the beginning of my interactions with the children, they have been very clear that the intention behind any exchange is as important as what is being shared. Setting the energy for this process along with the children's support lets us know from the start the positive outcome that we can expect.
PART TWO
Understanding Who They Are and Being Who You Are
MODULE FIVE: UNDERSTANDING THE BENEFITS OF YOUR CHILD'S DIFFERENCES
While most are attempting to turn the kids into what is deemed appropriate by the standards of collective human consensus, it is important that we learn about how these children function and be willing to support that as a means of broadening our experience of what it means to be human.
MODULE SIX: UNDERSTANDING YOUR CHILD'S SOUL EXPERIENCE
You may assume that there is a conscious part of us that is choosing a given human experience. In most cases, the part of us, the soul, that makes the choice to have a particular human incarnation is also designed to forget that choice as soon as we become human! Conscious or not of our souls directive, that is the energy that drives each human life.
MODULE SEVEN: UNDERSTANDING YOUR CHILD'S DIMENSIONAL EXPERIENCE
Children diagnosed with autism and other energetic sensitivities have more of their attention in dimensions which most consider to be "unseen." This is why we perceive them as focused somewhere else; they ARE focused elsewhere, and they are experiencing that focal point as real.
.
MODULE EIGHT: UNDERSTANDING YOUR CHILD'S EMOTIONAL EXPERIENCE
The energy of emotion is the first and sometimes the only experience with which the children can connect to those around them. Emotion is subtle enough to be accessible, and yet, in many cases, too challenging, or convoluted to invite them into a deeper connection to this world. Let's change that!
.
MODULE NINE: UNDERSTANDING YOUR CHILD'S MENTAL EXPERIENCE
There is one collective mental body which is experienced through the processing mechanism you call "your" brain. It is based on the resonance of "your" conscious and unconscious thoughts, ideas, and concepts. As you change your relationship to your thoughts and your child you change your experience of them.
MODULE TEN: UNDERSTANDING YOUR CHILD'S PHYSICAL EXPERIENCE
Most energetically sensitive children find it challenging to be integrated into the lower chakras of the body. To be integrated to the level of the heart allows them to be in the body and to connect where it feels supportive to do so, however to be disconnected from the lower three chakra has ramifications that when understood can be supported.
.
MODULE ELEVEN: UNDERSTANDING YOUR CHILD'S ADVANCED SENSORY SYSTEM
The advanced sensory systems of children diagnosed with autism and those presenting with other energetic sensitivities are primarily in a descending mode. These populations have a tendency to have clear access to more refined dimensional information, rarely accessed by neuro-typical humans and are working to embody that information.
.
PART THREE
Aligning to Expanded Aspects of Your Self
MODULE TWELVE: EXPANDING THROUGH "MIRRORING"
Mirroring is the phenomenon of something or someone in your environment reflecting back to you something that is held in your unconscious so that it can become conscious. Thus challenging relational dynamics are gifts attempting to reveal something that is separating us from ourSelves.
MODULE THIRTEEN: GETTING TO ACCEPTANCE
Acceptance is always worth working towards. Acceptance comes and goes in waves, and a moment of it can bring about the most profound connections between yourself and your child.
MODULE FOURTEEN: MERGING YOUR MENTAL AND EMOTIONAL BODIES
Long ago, the mental and emotional bodies were one and our physical forms were much lighter. When our mental and emotional bodies were merged, the energy of the masculine and feminine was also in harmony, so there was no push and pull between intuition and action.
MODULE FIFTEEN: BALANCING YOUR LOWER CHAKRAS
From the moment we begin our lives in our mother's womb, and for the first seven years of life, we are imprinted with physical, mental, and emotional information that creates our beliefs, identities, and the way we function in the world.
MODULE SIXTEEN: BALANCING YOUR UPPER CHAKRAS
The upper three chakras represent our ability to access higher aspects of Self, to see beyond the physical. For the purpose of connecting to the children, the upper three chakras require coherence to give you the depth of connection and communication that you seek.
MODULE SEVENTEEN: OPENING YOUR HEART
Our ability to love ourselves is by far the most important task that any of us can undertake in a lifetime because the moment that we stop seeking love is the moment we realize that we are it! On the path between seeking love and being it, we naturally begin to know that we are more than simply physical.
PART FOUR
Connecting to the Children
MODULE EIGHTEEN: GUIDELINES AND COMMITMENTS FOR CONNECTING
The ability to connect to and receive information from the Collective Consciousness of the Children is an honor. Like any relationship, you are building  trust and as you honor the children, so too will they honor you with information and experiences from their point of reference.
MODULE NINETEEN: IDENTIFYING YOUR ENERGETIC CONNECTION POINT
Getting telepathic or intuitive information from the children is really much easier than you might anticipate. In fact, every human being receives information from all manner of unseen sources on a daily basis. It is however important to understand your "style" of receiving information!
MODULE TWENTY: CONNECTING TO RILEY, WYATT AND THE COLLECTIVE CONSCIOUSNESS OF THE CHILDREN
Riley, Wyatt, and the Collective Consciousness of the Children have supported the Awesomism process since its inception. Riley will support your expansion, Wyatt is gifted in assisting with your integration and of course the CCC holds vast awareness, beyond that typically shared within mainstream conversations about these children.
MODULE TWENTY ONE: CONNECTING REGARDING PHYSICAL BODY QUESTIONS
The next four modules offer you the opportunity to practice your intuitive skills by connecting with the Collective Consciousness of the Children (CCC) in the following areas: physical, mental, emotional, dimensional and/or soul. This module starts with Physical Body Questions.
MODULE TWENTY TWO: CONNECTING REGARDING MENTAL BODY QUESTIONS
In this module, you will be provided with the most frequent responses from the CCC regarding Physical Body Questions presented in the last module, and you will also receive several Mental Body Questions to practice your connection with the CCC.
MODULE TWENTY THREE: CONNECTING REGARDING EMOTIONAL BODY QUESTIONS
In this module, you will be provided with the most frequent responses from the CCC regarding the Mental Body Questions presented in the last module, and you will receive Emotional Body Questions to practice with the CCC.
MODULE TWENTY FOUR: CONNECTING REGARDING DIMENSIONAL AND SOUL QUESTIONS
In this module, you will be provided with the most frequent responses from the CCC regarding the Emotional Body Questions presented in the last module, and you will receive Dimensional and Soul Body Questions to practice your connection to the CCC.
MODULE TWENTY FIVE: COMPLETION OF THE PROCESS AND NEXT STEPS.
Find out what else Awesomism has to offer  you and your child or the chidren that you serve.
ADDITIONAL SUPPORT FROM SUZY
REACH OUT TO SUZY
Suzy is available to answer questions by emailing her Operations Director, Sharon at Sharon@suzymiller.com.
SUGGESTED READING
If you have not already done so, it will be of interest to read Awesomism: A New Way to Understand the Diagnosis of Autism. It is not a prerequist for this course as the information in the course expands on the book. The book does however provide foundational information for the course.
The Presence Process by Michael Brown is also an amazing resource to support your understanding of mirroring and other topics mentioned in this course.
In David Hawkin's book Power vs Force, you will find his map of consciousness. This map is mentioned in the course and is helpful in upleveling your connections with the children.
In Awesomism, author Suzy Miller brings us into a newly bridged world of biology, energy medicine, and spirituality and shows us that Autism, in particular, is perhaps not as concretized as it appears to be. According to others, such as Dr. Bruce Lipton The Biology of Belief, Deepak Chopra, Quantum Healing, and my own work, Intuitive Wellness, it is noted scientifically, philosophically and spiritually that there is much more behind the nature of a condition than science had once asserted.
In Awesomism, Suzy takes our hand and lovingly challenges us to look through a new lens when viewing these precious children. She skillfully encourages us to be more open, to love them right where they are and to learn from them. Perhaps they are here to teach us about the subtleties of this world. How would we ever know if we didn't open our minds and attempt to explore their world through keen observation and harnessing our own intuitive faculty?
Excerpt from Foreword by Laura Alden Kamm
HAVE QUESTIONS REGARDING THIS PROCESS?
If you have questions regarding this process, you are welcome to book a free 20 minute chat with Suzy, prior to your registration.  PLEASE NOTE: This 20 min chat is specifically to ask questions about the online course. Suzy will not address questions regarding your children or the children that you serve during this free call. For questions or support regarding your children please book a one hour private consultation.
UPON REGISTRATION YOU WILL HAVE IMMEDIATE ACCESS TO THE MEMBERSITE WHERE YOU WILL FIND ALL PERTINENT INFORMATION FOR THIS SERIES.
This morning I noticed  my energy field. I was more with myself and more with J and when I put on J's shoes his energy body showed in the heels of his feet. I have never seen him so clearly. I have felt him, but I have never seen him.
~ Claudia
I am delighted by everything Suzy shares as it resonates deeply inside of me. At the same time I feel my empathy towards the Autistic children is growing as I am starting to feel more and more energies moving through me.
~ Kahéva
The Awesomism process has helped me profoundly in terms of connecting with my son in the most beautiful of ways, but has also helped me to find my true self and voice along the way.
~ Leslie
I feel as if I have given myself the best present ever by allowing myself to find this supportive community willing to explore their gifts.Thank you for creating the space for this healing in my life!
~ Kathryn