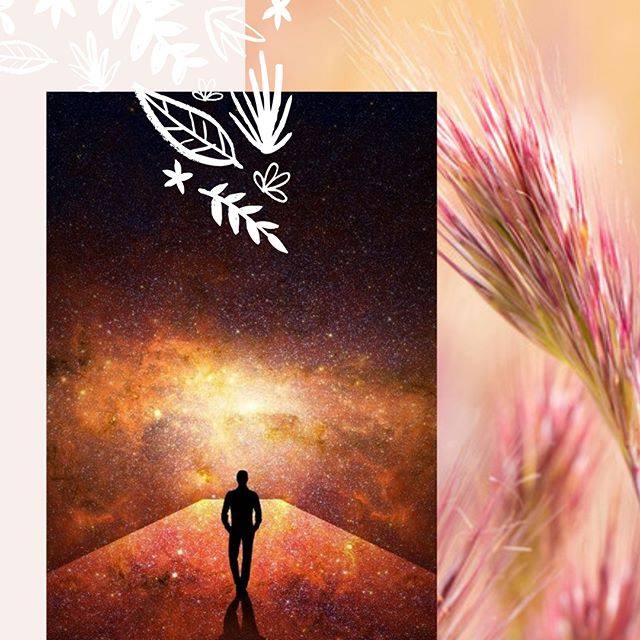 RECLAIMING ALL OF YOU
From the beginning of our life experience until our last breath, we are given one opportunity after another to be present to all aspects of our Being. This includes the light and the shadow. When seen through the lens of love this opportunity is the true gift of life.
As a humanity we have been conditioned to believe that shadow means dark or bad, and thus when discomfort arises, be it physical, mental or emotional, we unconsciously use a strategy to artificially  lighten up instead of being present to the shadow. 
We were not taught that these experiences are simply by products of us separating off from certain aspects of ourselves in an effort to survive. All of our challenges are requests to reclaim, through love, the power that we hid.
Using strategies to lighten up will always be a temporary fix because what is arising from the shadows will continue to break through our strategies until we are present to it and receive it's gift. Much like a young child who will constantly demand our attention until we meet the actual need, our shadow aspects will do the same thing.
We are here to enjoy the process of reclaiming our power, not suffer through it. The Journey Back to Love provides the frame work to do just that.
Step beyond good and bad!
Move into the beautiful experience that is life.
Reclaim the power of your Being
Unwind the strategies that have kept you separated from your totality
Be the greatest gift you can be to humanity by being ALL of you
Shift your perception of discomfort and move beyond suffering
Grant yourself the gift of true empowerment from the inside, out!
This series offers, not only, a shift in perception, but also a shift in experience through information, energy work and practices guided by your integrated whole. We will consciously use the benefits of our shadow and our light to enhance balance, harmony and empowerment in our daily lives. This process offers a functional means to evolve every life experience, by revealing the love that lies beyond the polarities of light and dark.
Each session is guided by the deeper requests of each participant and thus uniquely supports each individual as well as the collective group.  The benefit of moving through this process, as a group, lies in the individual insights, collective support and inner connections that naturally arise in a community with a common intent. That intent is to reclaim each aspect of ourselves as it arises.
FUTURE COURSE TIMES TO BE ANNOUNCED
This twelve-week series.
This series is held live via Zoom. Details will be made available upon registration.
Calls are approximately 60-75 minutes in length, and all sessions will be recorded and available on our member site within 24 hours of the call!
SESSION ONE
CATALYST FOR PERSONAL AND WORLD CHANGE
In this session, we will review your version of the world that you want to live in. We will energetically create the necessary safe space required to support what you are requesting to come into being. Dream big, because what you want, also wants you!
SESSION TWO
UNDERSTANDING AND SHIFTING SURVIVAL STRATAGIES
In this session we will discuss what a survival strategy is, how they were created and how we can shift them, to positively impact our lives and the lives of others.
SESSION THREE
ALLOWING LIFE TO DIRECT YOU BACK TO LOVE
In this session you will remember how to use your life experience to consciously direct you back to the state beyond light and shadow which is Love. We will also energetically remove hidden patterns within your subconscious that perpetuate separation within your totality.
SESSION FOUR
GETTING TO YOUR CORE STRATAGIES 
In this session, we will take a loving look at what creates separation in your life. We will energetically begin to dismantle the completely unconscious aspects of those strategies with love, compassion and understanding.
SESSION FIVE
LOVE GETTING YOUR ATTENTION
In this session, we will address the various aspects of Self continually rise up from the unconscious as the cycles and patterns of our lives. We will address how to be present to them and reclaim the power they offer us!
.
SESSION SIX
CALMING THE CENTRAL NERVOUS SYSTEM
In this session, we will address fight/flight/freeze responses. You will eliminate the energetic patterns that cause you to become mentally/emotionally confused or re-traumatized each time you gain access to more of Who You Are, and create a more refined sensory system capable of embodying the empowerment of love you came here to be!
SESSION SEVEN
FEELING WHAT YOU FEEL
In this session, we will address how to use your feeling body to guide you to love as a state of being, and how to trust the process even when it feels less than perfect. You will energetically return to a neutral emotional body so that love can be more readily received and expressed!
.
SESSION EIGHT
ALLOWING THE MIND TO PLAY A POSITIVE ROLE
The more awareness, the greater your potential for confusion relating to your thoughts, identities or lack there of, and reality in general. In this session, you will return to a neutral mental body so that you can perceive with love that which the mind is offering. You will also remember how to view the mind as the gift it is.
.
SESSION NINE
TRUSTING YOUR BODY
In this session, we will address the gift of having a body and trusting it to play its part in helping you to integrate all separated aspects of self. We will energetically eliminate shame to re-establish a deep trust in your body.
.
SESSION TEN
                                                                  EXPRESSING FEARLESSLY
This session will focus on the permission needed to acknowledge your whole self and the gifts that come with it. It will focus on listening to and expressing from your totality versus any separation strategies.
SESSION ELEVEN
BEING HERE NOW
This session will focus on being with what lies beyond our shadows and our light. You will energetically create a new template at a neurological, psychological and biological level, supporting your integrated embodiment as love.
SESSION TWELVE
YOUR NEW REALITY: CREATING FROM LOVE
This session supports your ability to trust yourself fully as the Love that you are. It supports your awareness that your totality is love and enhances your capacity to create from that awareness. In this session, you will energetically balance your capacity to give and receive love from your integrated wholeness.
RECORDING OF THE DIVINE MOTHER
This is a recording of a song from the Divine Mother made up of tones and light language. It is designed to be used prior to each weekly session to open your innate innocence and receptivity to All That You Are. It can also be used to soothe and restore your trust in what lies beyond separation at any stage of your journey.
.
PRACTICES AND ENERGETIC SUPPORT
Helpful practices and weekly energetic support will be offered throughout the series based on the needs of the collective and individuals within the group.
REGISTRATION
If you have questions regarding this process, you are welcome to book a free twenty-minute consultation with Suzy, prior to your registration.
UPON REGISTRATION YOU WILL HAVE IMMEDIATE ACCESS TO THE MEMBER SITE WHERE YOU WILL FIND ZOOM DETAILS AND OTHER PERTIENT INFORMATION.
ONE TIME PAYMENT
One Payment of $1122.00
One payment of $1,122.00 paid prior to the first session.
TWO PAYMENT OPTION
Total Price $1222.00
Pay $611 followed by another payment of $611 one month later.
THREE PAYMENT OPTION
Total Price $1422.00
$474  followed by $474 monthly for two consecutive months.