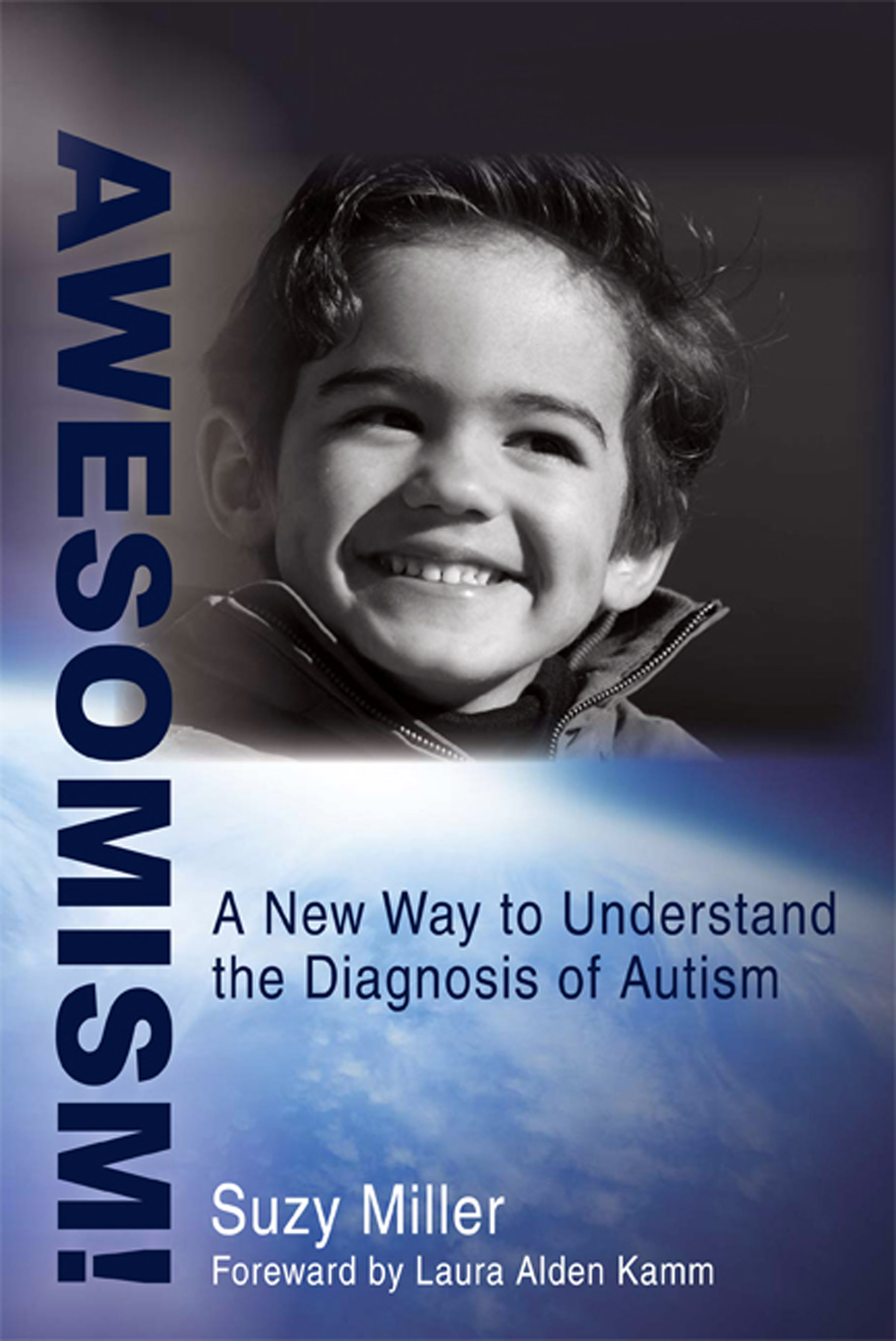 You're a parent or teacher or therapist struggling to come to terms with  the diagnosis of autism. You sense that drugs and behavior modification  aren't the answer.  But what is there?  Here it is!  A fresh new and boldly  positive way to view autism as it really is…not a problem or mystery  but a gift in your life.
Suzy Miller had been a highly skilled pediatric  speech pathologist for close to two decades when, through an amazing  experience with a 4-year old child diagnosed with autism, she came to  this break through way of understanding and working with these gifted  children. She currently works with children and families bringing  awareness to the various energies that make these children tick.
Suzy's  revolutionary thinking preserves the humanity and dignity of children,  empowers the parents and makes a great deal of sense to anyone  interacting with these highly aware children.Now, in Awesomism! You'll  discover how to understand autism as never before. Here you will learn  about the vibration behind autism and understand how to apply this  awareness to experience the Awesomism in your child.Autism has been  redefined as AWESOMISM!
Available at AMAZON and also available in SWEDISH.
"A must read for parents of a child/teen with autism" by Cynthia D
I read Awesomism, with each page as quickly as I could. With the feeling of watching a happy movie waiting for the end so I could sit back and feel the positive uplifting emotions that came with it. I was so inspired by the fresh thoughts of feeling of gratitude that I was entrusted to give birth to a child with autism. The book made me look at my son in a new exciting way. I felt like he was the navigator of his own vehicle called life, in a strange world called Earth, and it was now up to me to learn and understand HIS manual to help him as his co-pilot. He is the reason for […], A South Florida networking group uniting aspiring artists on the spectrum. He has so many aspirations for his own life, and with the help of Awesomism, I believe he will achieve those dreams and aspirations. "Positive and enriching perspective on autism" by Sinead C.
Loved this book, a beautiful alternative perspective on autism. I had already come to this understanding of autism by myself but it took years and I think this is a book which might have helped me to get there quicker! Highly recommend this work to the people who love or care for autistic people.