Suzy has been blessed to have many amazing guest speakers over the years.  Our guest speakers provide us with current, interesting and specific information regarding issues related to the new children and our service to them.  Once per month, these telecalls offer the ability to ask personal questions as well as experience the gifts they have to offer first hand.
The calls are open to Awesomism Practitioners and participants in the Journey Back to Love series only and can be listened to live and/or through monthly recordings.
Cynthia Sue Larson is the best-selling author of six books who helps people visualize and access whole new worlds of possibility. Cynthia hosts Living the Quantum Dream on the DreamVisions7 radio network. She has been featured on the Discovery Channel, the History Channel, Coast to Coast AM, and the BBC, and has presented papers at international conferences on science, spirituality, and consciousness.

Since 1999, Cynthia has shared findings from scientific research in the fields of quantum physics, quantum biology, the placebo effect, positive psychology, sociology, and alternative medicine. Cynthia's articles have appeared in journals ranging from Cosmos and History, to Magical Blend, to Parabola.

Cynthia has a degree in physics from UC Berkeley, an MBA degree, and a Doctor of Divinity. Cynthia reminds us to ask in every situation, "How good can it get?" Contact Cynthia at www.realtyshifters.com

Luca Bosurgi Author, visionary, and inspirational speaker, Luca Bosurgi, DHyp, PgDip, MBSCH, C., is the creator of Bosurgi Method® and founder and CEO of the Mind Fitness Lab Corp.

In 2006 Luca moved to Los Angeles to establish his Bosurgi Method School and his Santa Monica practice. During the last 9 years Luca greatly refined his method as well as his theories about the mind, obtaining over 95% success rate in the last four years.

Clinical Hypnosis, combined with his comprehensive knowledge of computer and digital science, metaphysics, psychology and ancient mind/spirit healing techniques, became the foundation of Luca's new form of therapy, the Bosurgi Method®. To Contact or purchase product go to:

http://lucabosurgi.com/
Anders Olsson is a passionate Swedish breathing nerd who thinks he can change the world into a more loving community by inspiring people to improve their breathing habits. Being born in "turbo mode" Anders has tried many, many different things to reduce the stress and worry that has been his companions since he was a child. Anders is the founder of Conscious Breathing, a self-help program developed to improve ones breathing habits. You may contact Anders through his website http://consciousbreathing.com, or you can find him on Facebook at ConsciousBreathing  and Twitter at YourBreathCoach.
Heather Bryant 
Heather has enjoyed being a Physical Therapist for the past quarter of a century working in various settings in the health field. In her quest for answers to health challenges for her patients and family she began to discover another world of wisdom and from the Naturopathic and Metaphysical fields. Parenting and home-schooling her daughter with dyslexia has also lead her to discover how different minds/souls require unique tools.  Her curious and creative spirit brought her to the work of Suzy Miller in 2012.Looking forward, she has a passion to assist in the restructuring of educational and medical systems to reflect the gifts of the new children and to incorporate integrity and a higher understanding of health and well-being. Living perpetually in the question " What else is possible?", she is excited to participate in the expansion of awareness that is underway.This has set the stage for her to start to learn (remember?) a set of Technologies taught by MT Keshe. Since Oct 2015 , when MTK started publicly teaching his Plasma/Nano science to the world, Heather has been listening to the thousands of hours of teachings and following her Joy and excitement. The alchemy and consciousness he is bringing through, combined with the Love , integrity and desire to assist with the shift this planet are just what she has asked to be part of. You can email Heather at Hbcb106@aol.com or find her on Facebook at https://www.facebook.com/heather.bryant.355

Regina Meredith 
Host of Open Minds on Gaia TV, Regina previously co-founded, owned, produced and hosted interviews on Conscious Media Network. She has also been a co-host on various mainstream news networks.  Regina is one of those rare journalist who not only knows her subject, but in many cases has direct personal awareness and experiences of those subjects. The origin of humanity is just one of many.  Learn more about Regina at

 

Gaia.com
Yvonne Perry is a Nashville-based minister, author, healing sound therapist, workshop facilitator, and galactic practitioner of light codes. Her shamanic methods help people retrieve and reintegrate multidimensional soul aspects. She does this through her books, light language sessions, seminars, coaching, and other spiritual services. You can connect with Yvonne by visiting her website at www.weare1inspirit.com.

Karen Davis has a Master's Degree in Social Work, from Grand Valley State University, in Michigan, and is a  Licensed Clinical Social Worker (LCSW).  She has a Diploma from the Northwestern Academy of Homeopathy in Minneapolis, a 4 year program, dedicated to the study of classical homeopathy.  Karen's practice, The Roots of Healing, is committed to helping women create more energy, more joy, and more love.  She works with adults and children helping them find the path to true health.  Karen works in person and via Skype or telephone.  Karen has also created a Red Tent Temple in Brunswick, Maine; a place for women to come for connection, for rest, for comfort and nurturing.  The Temple also serves as a healing space for deep grief.  Karen holds groups for grieving and healing from trauma.  She teaches homeopathy classes for moms, who want to learn to treat their children for simple acute conditions. Visit Karen's website Therootsofhealing.com or email Karen directly at Karendavishomeopath@gmail.com 
Meg Blackburn Losey, PhD, is the author of the recently released The Children of Now Evolution, the international bestseller The Children of Now along with several other books including Touching the Light, The Art of Live Out Loud and The Secret History of Consciousness. Dr. Meg is the creator of the Touching the Light Healing Modality and offers Certification courses. She is an international keynote speaker and lectures worldwide. Dr. Meg is a PhD of Holistic Life Coaching and holds a Doctoral Degree in Metaphysics has served as a consultant to Good Morning America, 20/20 and most recently A&E Lifetime Network. Visit her online at www.spiritlite.com
Connie Kaplan, is a spiritual mentor who lives in Southern California. She holds an undergraduate degree in English, a masters in radio, television and film production, a second masters in psychology, and a doctorate of ministry. Raised in Texas as a minister's daughter, spirituality has been an important foundation for Kaplan's life. She spent her first twenty-five years actively involved in traditional religion. In her mid-twenties, she began to explore other spiritual systems.Dr. Kaplan has authored four books: The Woman's Book of Dreams, Dreams are Letters from the Soul, The Invisible Garment, and A Colorful Life. Unlike many spiritual teachers who write the same book over and over under different titles, each of Kaplan's books is unique and each shares a new and bountiful body of spiritual information.Kaplan's website, turtedreamers.com, gathers dreamers and spiritual practitioners from around the world who are interested in exploring deep truth and profound practices that offer a profound understanding of their life purpose. She has developed some revolutionary ways of gathering her clients from around the world using various forms of technology. You may contact Dr. Kaplan by e-mailing her at connie@turtledreamers.com
Crystal Lawless,
M.Ed., CNHP is an energy healing practitioner who became interested in energy and oneness after the birth of her son. Prior to this time, she was unaware of oneness, energy medicine, energy healing, auras, chakras, energy fields, applied kinesiology, etc. In 2005, her son was born with severe digestive issues and numerous health issues later discovered. After spending almost two years with Western/Allopathic medicine, and him getting worse with each visit, she began looking outside the box. After many trials and errors, one practitioner then another, one modality after another, she arrived to the destination which she continues today, energy – our true essence. She believes that when we listen and follow our innate wisdom rather than try to mask and fix our problems, we have the ability to be in alignment with our truth. She knows all too well about trying to fix as she spent years trying to fix her son. Little did she know at the time that he was fixing/healing her from the inside out…and continues to do so. Prior to Crystal's work as an energy practitioner, her employment history includes the US Department of Education, a federal government contractor and the State of North Carolina. She holds a Masters of Education from Norfolk State University. Crystal lives in the Northern Virginia area with her husband and son. www.OnenessHealingArts.com
Robert N. Koppen, M.D. was born in Amsterdam, The Netherlands. He started his career in the very traditional Studied of ear, nose and throat surgery, and gradually moved away from dealing with symptoms of illness to search for the underlying causes. After studying the body-mind-spirit connection for many years with teachers in Holland, England and the United States, he now works as a counselor, healer and past life therapist in Arizona. His focus is on identifying and clearing any mental, emotional and spiritual imbalances that have created physical discomfort or illness. He is the author of Stepping Stone To Personal Healing. Contact information: 480-951-0915
Rueben Lowe: When I was 13 I got the WORST report in my school for bad behaviour…It's easy to get CAUGHT UP in habits and patterns of behaviour that we'd like to CHANGE, right? I remember having no enthusiasm or interest in just about everything. Mum struggled to like me! I was caught up in an emotional resistance trap, a vicious circle of misbehaving in order to feel better! I'm now employed as a Contextual CBT/ACT therapist and mindfulness teacher. Through my clinical work, I came into the practice of mindfulness in 2005, having been introduced to contextual psychology. I set up Mindful Creation to empower others to improve upon their lives by enhancing meaningful connection and mindful change. facebook.com/mindfulcreation
Beth Schliebe has a joy for life and for helping others. She has been practicing for over 20 years with certifications in Alphabiotics Alignment Proccess,CRT (Cranial Release Technique) Certification,LMT/HHP (advanced body work modalities) energetic and hands on, Cranial Sacral Certification, Matrix Energetics Certification ,Garcia Innergetics Trained and Yuen Trained. Beth has expanded multiple venues that promote personal growth and change in people's lives. She now offers life coaching and is a Access Consciousness Facilitator and Body Process Faciliatator. She doesn't know a stranger and continually studies the newest possibilities to stay on the leading edge to be resourceful for her clients and family. She is an initiator, motivator and healer continually choosing to question for accessing all possibilities that might exist in every situation. createpossibilitieswithbeth.com
Amber Black's focus is on opening space to bring forth clarity and harmony for the understanding the autistic journey and the ascension order.She has found a way to identify the aspects that make up the design of the entirety of her experience and to extend that understanding as a service among the autistic community. From her own path living with autism, she can now fully articulate how it has been, how it is, and how autism can be created a new. She seeks to inspire others and to bring forth love, compassion, clarity, understanding, hope, support resources, and a system to enable positive experiences in the lives of others living on the spectrum. officialamberblack.com
Megan Hill has been using and living the tools of Access Consciousness for over five years. She has hundreds of hours of education and awareness directly with Dr. Dain Heer and Gary Douglas. Megan is also the director of Communications and Social Media for Access Consciousness. www.accessconsciousness.com
Jill Mattson is a prolific musician and author who brings her deep spiritualism, intense curiosity and wonder to her works. She is a four-time author and widely recognized expert and composer in the emerging field of Sound Healing! Jill draws on her extensive research of modern Sound Healing, 20 years of study of antiquities and secret societies and her classical music training to create music, lectures, workshops and writings. Jill has produced and recorded numerous Healing Sounds CD's to date. www.jillswingsoflight.com
Sharon King developed the Matrix Birth Reimprinting protocols which became a foundational cornerstone in a self-help technique called Matrix Reimprinting. Sharon leads the field in this area, and her techniques are published in the book Matrix Reimprinting Using EFT, which is was released by publishing giants Hay House in August 2010. Sharon is both intuitive and compassionate, meaning that she can help people to shine a light on where their blocks are and sensitively transform them with a mixture of emotional and energy work. www.magicalnewbeginnings.com
Nicolas David Ngan, author of Your Soul Contract Decoded and a Co-Founder of the Center of Conscious Ascension. Nicolas offers powerfully transformative individual session to assist clients to clear deep core issues that have been blocking their lives using: Soul Contract Readings, Light body Integration , Divine Healing Master Key and other specialized modalities. centerforconsciousascension.net
Rev. Karla Bass is Vice President of Business Development for Senergy Medical Group, creators of the Tennant Biomodulators. Senergy Medical Group is a 21st Century medical device distribution company offering next generation technology used in the practice of integrative medicine. For the last 12 years Rev. Karla has been an integrative part of the growth and development of Senergy Medical Group. She is an Ordained Interfaith Peace Minister in the Beloved Community offering The Beloved Commitment which is a new marriage commitment or annual re-commitment to your relationship. www.senergy.us www.justusfriends.us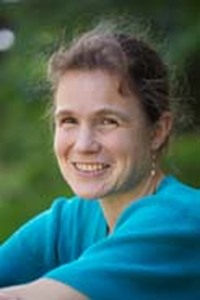 Jackie McMillan is the founder of Thriving with Autism. She is a Licensed Trager Practitioner and a wild food enthusiast. Diagnosed with autism herself, her focus is on helping others  find ease and comfort in their normal daily activities. She offers talks and workshops about a different model of autism and consultations for parents, educators, and therapists of autistic children.  After 36 years of finding her own way, she knows just what makes autistic symptoms worse or better, and why. Her wisdom is translated into an easy to understand plain-english model for supporting those diagnosed with ASD in reclaiming their health, well being and presence! thrivewithautism.weebly.com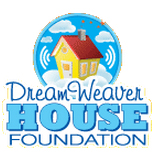 Len Anthony Smith, Executive Director of the DreamWeaver House Foundation – A Modern Center for Autism Care Research, Wellness and School Advocacy.  The center offers an integrative and drug free and non-invasive protocol of synergistic energetic medical, nutritional, complementary and learning therapies.  The center offers FREE consultations, evaluations, care and schooling rights advocacy to children and families challenged by Autism, ADD, ADHD, RAD-PTSD, SPD, SID, ODD, PDD, learning delays, and other neurological, behavioral, mental and physical disabilities. www.dreamweaverhouse.org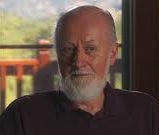 Dr. Bill Tiller, Professor Emeritus Stanford University, and featured physicist in the movie WHAT THE BLEEP, and former Pediatric Speech Language Pathologist, Suzy Miller, M.Ed., C.C.C. to spearhead THE AUTISM INTENTION EXPERIMENT RESEARCH PROJECT. This groundbreaking experiment could forever change the way the world perceives and approaches the subject of autism. www.williamtiller.org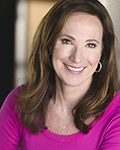 Jonette Crowley is the creator of the Soul Body Fusion® technique for healing and wholeness. She is an internationally respected spiritual teacher and founder of the Center for Creative Consciousness, an organization dedicated to spiritual awakening. Jonette is an explorer—both in the inner planes and in her travels around the world. She is a modern day mystic, with gifts of clairvoyance, healing, and the unique ability to hold energies that lift others to experience their own spiritual truths. She has traveled extensively—to over 60 countries, and now leads spiritual adventure tours to sacred places around the world.www.JonetteCrowley.comStay up to date on events and information on Soul Body Fusion® at www.SoulBodyFusion.com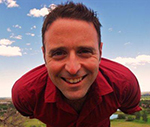 Lee Harris is an intuitive and energy teacher who, since 2004, has worked professionally as a channeler, psychic and emotional intuitive empowering people to breakthrough their limitations and experience their innate greatness. His understanding of human dynamics and emotions, coupled with his knowledge of the world of energy and channeling makes him a gentle, yet powerful catalyst of change and personal growth.  www.leeharrisenergy.com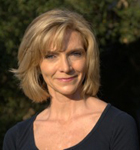 JoQuetta Hayes, M.S., CCC-SLP founded Speech & Motion Inc., in 1999, secondary to her passion for helping children to be successful learners, no matter their age or severity of delay. Prior to opening Speech & Motion, Inc., JoQueta managed a private practice in New York City, working with critical care infants with feeding problems. She completed her clinical fellowship at Massachusetts General Hospital and Boston University Hospital in Voice Science and earned a Master's of Science degree in Speech Pathology from Boston University in 1991. JoQuetta is the author of 5 Principles to Optimize Learning.  It is available through lulu.com.  She currently is the creator of Children's Opportunity for Brilliance, and is a professor at Brandman University, a subsidiary of Chapman University, in their continuing education department, teaching her program of the COB model, based on her book.  www.speechandmotion.com

Peter Tongue has gone through his own transformation from Chemistry teacher, International rugby player and high school Principal to become a compassionate, caring spiritual counselor and mentor. Having spent thirty years in two top ranking Independent schools in Canada and the UK, Peter used his wealth of experiences, working with thousands of individuals, children and families, to gain a profound understanding of the complexities of the human condition. For the last seven years he has been engaged in counseling individuals and groups in resolving their difficulties in life as well as assisting them in awakening to their own spiritual path.  Co-Founder of "My Heart Centered Journey" providing the opportunity for individuals and businesses to develop to their highest potential, Peter also hosts a weekly radio show, "Awakening to Conscious Co-Creation", on the 7th Wave Network of Voice America with over 200,000 listeners each month. He interviews experts in their respective fields within the central theme of understanding higher consciousness.  Peter is a seeker of the truth and is passionate about ancient mysteries, sacred sites, new science and making a difference in the world. www.myheartcenteredjourney.com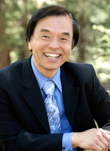 Michael Tamura lives the miracle: Spiritually aware from childhood, he sees everyone the way they are as immortal souls. To guide thousands to their healing, awakening, and true life purpose, he draws from years of intensive training, profound past-life recall, nightly out-of-the-body teaching sojourns, and a lifetime of extraordinary experiences, including having physically died twice in full consciousness.  Born and raised in Japan, yet educated in American schools, Michael has spent a lifetime bridging gaps: Not only between East and West, but between men and women, the young and old, heart and soul, life and the afterlife – and, above all, between humanity and divinity. He is beloved around the world as a spiritual teacher, visionary clairvoyant, and pioneer of healing and psychic development and has been featured on CNN, NBC's The Leeza Show, Bridging Heaven & Earth, The Aware Show, Hay House Radio, World Puja Network, and many other media programs. He was also included in ABCNews' The Century: America's Time with Peter Jennings. www.michaeltamura.com

Joan Walker is a gifted channel for the ascended masters and archangels and used this gift personally for many years. She emerged into the public arena in 2005 as a channel and spiritual teacher by facilitating the teachings and special projects for Master Kuthumi and Archangels Metatron, Michael, Zadkiel and Uriel to guide humanity's shift in consciousness. As a clear channel, she has been instrumental in the development of the I Am Light Curriculum, 12 Rays of Creation and Mastering Alchemy. www.joanandjohnwalker.com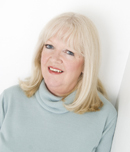 Alison Chester Lambert is the author of The Future In The Stars. She is trained at the Faculty of Astrology in London for a year, and then for a further year at the Centre for Psychological Astrology in Regents College, London. She then worked for the astrology telephone lines of The Sun, News of the World and Sunday Times newspapers for over 2 years before moving from London to Tamworth in 2002.  She continues to study psychological astrology, astropsychology, astrophysics, astronomy, cosmology, quantum physics and mythology. She is currently taking a Masters degree in cultural astronomy and astrology at the University or Wales. Alison has done the astrology of Autism as a condition and has a personal interest in the subject. alisonchesterlambert.com
Jim Self is the founder of Mastering Alchemy, and an international speaker and author. He has been leading seminars and teaching healing, clairvoyance and personal energy management courses since 1980. Jim is often described as a teacher's teacher and a healer's healer who walks with a foot in both worlds. Since childhood, he has retained a conscious awareness and ability to recall his experiences within the sleep state. Over the last ten years, this awareness has expanded into relationships with the Archangels, Ascended Masters and Teachers of Light. The tools and information presented in the Mastering Alchemy programs is a co-creation of these relationships.  masteringalchemy.com
Gayle Barkley Lee has dedicated her life to the fields of autism and spiritual development. Her undergraduate degree in religion, graduate degree in social work, and certifications as a metaphysical minister and a spiritual healer and teacher have supported this work. Yet, Gayle honors her autistic daughter, Lyrica, as her most profound teacher, along with other dear autistic friends Leslie, Kellen, and Sara. Gayle, who is on the autism spectrum herself, believes that they were all brought together by Spirit to explore a common heart-soul bond as individuals living in the world of autism. As Gayle opens up to the gifts within this shared mystical experience, miraculous events begin to shape her life. Gayle currently lives in Wickenburg, Arizona. Awetizm.com
Lyrica Mia Marquez is both author and illustrator. Her inspired writings teach us much about autism, the human soul, and the Higher Mysteries. She invites us to step with her into the Higher Dimensional Realms, where together we can begin to experience the truth of our spiritual magnificence. Lyrica's life is dedicated to illuminating the gifts within autism and honoring these precious beings of Light who have come here to support us to awaken and evolve. Lyrica thanks her Nashville friends Leslie, Kellen, and Sara for their profound contributions within this shared destiny. Several of Lyrica's paintings have been displayed at Nashville's Frist Center for the Visual Arts and the Kennedy Center at Vanderbilt University. Lyrica currently lives in Wickenburg, Arizona. Awetizm.com
Laura Alden Kamm is a structural and medical intuitive, she has worked with countless individuals around the world, from all strata of society. Doctors have called Laura a "walking MRI" for her laser-like accuracy in intuitive assessments. Laura is the author of Intuitive Wellness, She is a popular radio guest and the host of, Laura Kamm Live; words along the way. She has served on research panels, including the National Institute of Health-funded studies on remote healing with HIV/AIDs patients. Laura has also worked with the complementary medicine unit at Columbia Presbyterian Hospital in New York City. Her work has been highlighted in Body + Soul and Better Health and Living magazines, and she is the "Intuitive Development Expert" for Sounds True web channel. energymedicine.org
Dr. Meg Lovingly called "Dr. Meg" by her audiences worldwide, Meg Blackburn Losey, Ph.D., is the author of The Secret History of Consciousness, Parenting the Children of Now, the international Best Seller, "The Children of Now", and several other books related to the children and consciousness.. She is a Master Healer, speaker, and teacher and is a dually Ordained Minister in both Spiritual Science and Metaphysics. Meg holds a Ph.D. of Holistic Life Coaching and holds a Doctoral Degree in Metaphysics. Gifted with multidimensional awareness and expanded consciousness, she is a medical intuitive and creator of the Seventh Sense Attunement® healing process. spiritlite.com
Bill Ayling is co-founder of acreativspace LLC After 17 years as a bond trader in London, England, Bill was drawn into the world of energy by his search for a solution to his son's learning difficulties. Initially, he and his co-founder established a company, using bio-resonance to help children diagnosed with a wide spectrum of labels. Currently, Acreativespace bio-resonance program is used to support individuals and businesses all over the world. The acreativespace bio resonace program also supports the New Human Experience Project helping participants to maintain new levels of conscious awareness throughout the process. acreativespace.org

Sandie Sedgbeer is a British-born journalist and broadcaster, and has interviewed everyone from movie stars to leading politicians. As a magazine editor, author and publisher she consistently brings new thoughts and new ideas to the forefront.  Sandie is the author of six books published by major international publishing houses, and has been a frequent guest on Britain's most popular TV and radio shows.  Since relocating to the USA in 1999, Sandie has launched and edited three cutting-edge online magazines for example, www.inspiredparenting.com, and hosted the internationally popular Inspired Parenting Radio Show on the World Puja Network.  Sandie also hosts the guest interviews on The Virtual Light Broadcast, which is broadcast every month out of Las Vegas to an audience of around 50,000 conscious, cultural creatives worldwide. Often referred to as "the Oprah for the Conscious Community," Sandie has interviewed such well known authors, teachers, scientists and spiritual leaders as Jenny McCarthy, Dr. Michael Bernard Beckwith, Dan Millman, Dannion Brinkley, Dr. Meg Blackburn-Losey, Bruce Lipton, PhD, and many others.

Bruce Scott, Ph.D., author of "Being Real: An Ongoing Decision", and "Free The Children", is a parent, psychotherapist, teacher, community organizer, storyteller and relationship facilitator who lives and works in California, Oregon, and around the country via e-mail or invitation.  He listens for the clear, inherently freeing voices of children, adults, and himself that, when heard fully, reveal surprisingly creative information and processes wanting to happen behind physical symptoms, conflicts, and so-called impossible situations. www.brucescott.org

Judith Kadi author of "Walking With Autism" refers to herself an accidental expert. Her" run in" with autism through her son, Rome, now six, changed her life' path in unexpected ways. Judith is an unwitting expert, a mother, first and foremost, who feels a deep need to share what she's learned from her son and living with autism to help anyone whose child, family or friends are touched by this mercurial and unpredictable condition. www.JudithKadi.com

Tom Ritchie, M.D. has over thirty years of clinical experience in Western and Alternative medicine. His initial twenty years of training and practice was in anaesthesia and pain management. Being intimately aware of the limitations of Western medicine, in 1995, he undertook extensive training in a wide variety of alternative practice methods: acupuncture; herbology; energy medicine; nutrition and life style balancing. He continues to explore new styles and approaches to healing as a lifelong passion.  senergy medicine facebook

James Honeycutt, Ph.D. brings more than 30 years experience in electronics, software and science to NuTesla, along with his passion for healing and helping others. James has twice survived cancer and in 2003 helped formed EH Technologies, Inc. to research and develop scalar wave frequency instruments for health care using Fibonacci crystals to restore the body's circadian rhythms. In addition to writing the software for all the original instruments he also authored the three original patents for the Naventus® family of EnergyWave Therapy products in 2005, and has since authored and filed three additional patents for Rhythmedics®. In 2008 James formed NuTesla to carry on the frequency based wellness research begun by Nikola Tesla himself over a hundred years ago. www.nutesla.com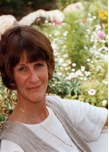 Dr. Caron Goode's professional experiences encompass positions as a special education teacher, educational diagnostician; trainer for parents & educators; psychotherapist in pediatrics, women's health, and persons with anomalous experiences as well as consultant and coach for spiritual living, wellness & empowerment. She conducts seminar training and is an inspirational speaker and presenter. Dr. Goode is a prolific published author, as well as communications consultant for schools and organizations. Her monthly parenting column goes out to 40 media outlets and she has been featured in magazines such as Working Woman, Better Homes & Gardens, and numerous parenting newspaper.  www.drcarongoode.com www.heartwiseparent.com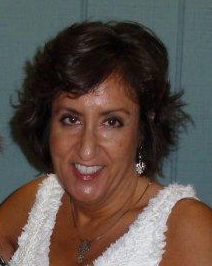 Marilu Schmier is the mother of Weston, one of the children featured in Dr. Meg Blackburn's groundbreaking books The Children of Now and Conversations With the Children of Now.
She is a contributing editor to Weston's Weekly newsletter which is available to anyone wishing to receive Weston's weekly inspirational message as well as know more about his life.
Marilu is unique in that she does not hear her son Weston speak telepathically and only has limited communication with him. In spite of this obstacle, she has successfully homeschooled him since kindergarten including advanced placement classes in all subject areas. Due to Weston's limited motor functioning which impairs not only his ability to speak but also to write, she has learned to modify his entire school curriculum.
Marilu's journey with Weston has been one that she has described as "completely based in faith and the belief in miracles."  At an early age Weston was diagnosed as mentally retarded, and in spite of this label Marilu found the courage to look at her son differently and see him for the perfect being that he always was. Her desire to help her son has taken her to the most unexpected of places and has challenged her to set aside her old belief systems.
Marilu's story about how she and her husband, Don, worked to help their son meet his highest potential will be available early next year and is entitled Waiting for Weston: A Mother's Story about Raising a Multidimensional Child.