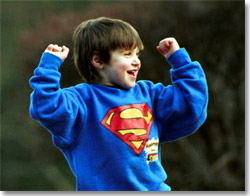 EMPOWERING PARENTS, PROFESSIONALS AND CAREGIVERS ~ BODY, MIND AND SPIRIT ~ TO SEE BEYOND THEIR CHILD'S LIMITATIONS TO THE BRILLIANT GIFT WITHIN.
Our new children have brought us a brilliant gift. It is disguised as a "disorder." If we truly wish to see the brilliance of their gift we must first see a "difference" versus a "disorder." We must then allow them to guide us to a greater awareness of just what that difference means for humanity. ~Suzy Miller
AWESOMISM
Awesomism is the "spirit" in a mind, body, spirit approach to Autism, ADD, ADHD and all conditions based on energetic sensitivity which results in difficulty being fully present in the physical body.
THE PURPOSE
The purpose of this practitioner process is three fold: 1) It supports the full understanding  of who these children are from a much broader perception (spirit) and assists you in applying that wisdom in daily life (mind and body).  2) It supports your personal alignment and integration, so that you both provide a model for the children and simultaneously are more aware of their expanded states of awareness. 3) It supports your telepathic connection to the children so that you can both assist and learn from them directly.
THE INTENDED PARTICIPANT
If you are drawn to this population, as part of your mastership, and want a much deeper understanding of who they are and why they are here, if you are interested in interacting with and learning directly from them, then this process is for you. If you already sense that these children are special in unique ways and are intrigued by how they function in the world, then this certification is for you. If you are already having wonderful, deep connections and insights in the presence of these children and want more information about what is going on, then this course is for you. No previous experience with this population is necessary. If you have the desire to know them beyond what you see, then you are already half way there.