Stanford University Emeritus Professor Tiller
and Autism Pioneer Miller Announce
Autism Healing Intention Program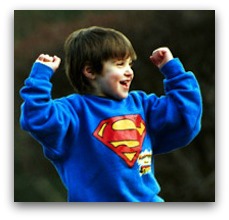 Remote Energetic Healing  Intention Program for Autism
As a parent of an autistic child, you are faced daily with many challenges as to how best to care for your child and to determine the most beneficial treatments which may help his or her development. This can be a very frustrating, confusing, and stressful process. While there are many pharmaceutical and therapeutic models available on the market, many parents see the value of more natural treatments to support their autistic children.
A New Science to Support You and Your Child
Autism Pioneer Suzy Miller paired with Stanford Emeritus Professor William Tiller to explore new scientifically successful energetic healing approaches to autism. Dr. William Tiller, Professor Emeritus Stanford University, and featured physicist in the movie WHAT THE BLEEP, and former Pediatric Speech Language Pathologist, Suzy Miller, M.Ed., C.C.C. have taken their understanding of autism and paired it with the most cutting edge remote healing techniques to offer a service for parents and autistic children which is not locale-specific (i.e. can be administered remotely), is all natural with no supplements, and also offers a supportive online community of like-minded parents of autistic children.
An Invitation to a New, Scientifically Validated Approach
The energetic healing approach has been tested with dozens of parents since 2012. Given the strong early statistically significant results of the program, Tiller and Miller have decided to open up a limited number of slots to the next round of participants.
Unsolicited feedback from the parents about their children in the first 3 months of the program:
"Over the last 3 months we have noticed the following improvements: using more words and new words all the time and appropriate use of the words, a huge increase in affection , which she is initiating. First time ever she said the words " I LOVE YOU", a new skill of blowing kisses. When she is going to bed, she is initiating tickling games….wanting us to be involved and to tickle her. She is initiating games to play with her, like running and chasing….., showing more independence. She is so much happier, and smiling a lot…with almost constant eye contact all the time, really present in herself, with bright eyes and making constant attempts to connect with all family members, showing us she is hungry by opening the fridge. Her speech therapist has also commented on the improvements…. more interaction, more words and vocalization, more eye contact, more interest in tasks, and more smiles and laughter with appropriate facial responses… A lot more subtle improvements showing that she is aware of everything going on around her, and her responses to them…" – Rachael Karkour-Dhu, Bunbury, Australia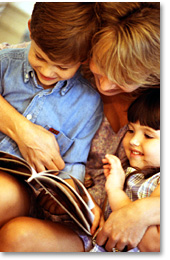 "Towards the end of February, there seemed to be an increase in socialization… the teachers remarked that when he started with them a couple of months ago when he was telling the other kids to go away and not addressing them at all…. His twin was excited that they could play together… T. has definitely been a lot calmer and connected with a lot more appropriate communication with long, full sentences with consecutive exchanges around a topic and a new sense of calmness (agitation completely gone at times.)" – Susan Y Pruyn, Mclean, VA
"A. has picked up several new skills. Two weeks ago, she began pointing to what she wanted…She has not pointed to items that she wants even if they were two feet away in the past. The fact that she's focusing on objects and pointing until she gets them is a big deal. She has been trying to vocalize more and has been a little more willing to try food items. She has also been more willing to play with her little brother several times. She has wanted to take short rides in the car a bit more than normal. Overall seems more aware." – Paul, H., St. Louis, MO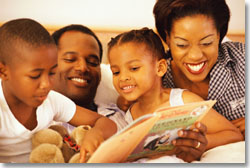 "After a yummy expansion in Feb-Mar, this month, both Joaquin and I have seemed more contracted. However, I still notice all this growth he's doing. I used to resist contractions, and now see them as the time when the magic of metamorphosis is happening….While "apparently less expansive" than last month, these are my favorite new observations about Joaquin over the last 7 days: For the first time…his abstract thinking –the opposite of literal thinking– is building up as his brain is perceiving and wiring more symbolic gestures…a new layer of the spatial awareness he seems to have grasped recently when his physical movement (jumping, climbing, balancing, and landing on his feet) suddenly became more daring and confident.… this is the first time that he easily, willingly, excitedly went with my suggestion to notice different things…and he was participating!…fearless and comfortable with the very close physical proximity to strangers for the first time….First time he role plays… using non-verbal physical movement to express it. All spontaneously which is the BEST part." -Maria S., Salt Lake City, UT
How Does It Work?
After over 40 years of scientific research and development, Dr. Tiller has found that a specific healing intention can be imbued into a very low energy electrical device and energetically broadcast remotely across any distance to a family's home to help them. This process energetically "conditions" a family's living space to assist both parents' and childrens' mental and physical health. Click below to learn more about the science.
How Far Can Your Family Progress?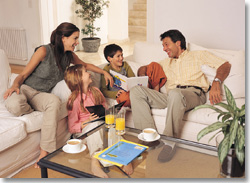 While each child will develop at his or her own rate consistent with their personal spiritual path, the team has seen positive results to date across a number of dimensions, as tested by the ATEC (Autism Treatment Evaluation Checklist):
Sensory Cognitive Awareness
Health & Physical Behavior
A more self-reflective, holistic view toward living with autism
Moreover, parents have seen positive results in their own emotional states as well, as determined by the ZUNG (Self- Rating Depression Scale)
What You'll Receive in the Program
Dr. Tiller and Suzy Miller have established a one year-long program for autistic children and their families which includes:
52 weeks of energetic healing broadcasts to your home on a portion of an hourly basis 24 hours per day, 365 days in the year, providing the stimulus for the information and energetic conditioning of your home

Six 60-minute group feedback sessions with autism pioneer Suzy Miller and information medicine pioneer Dr. Tiller to discuss observations related to the experiment and respond to any questions.

A private online social network community for participants of the Autism Intention Program only, with daily tips and treads related to monthly reports.
Frequently Asked Questions
When does the next group start?
New groups begin throughout the year and are one year in length. Find out when the next program is offered by signing up for the Free Teleseminar below.
What do I need in order for my child and our family to participate?
A formal medical and/or educational diagnosis of autism and/or significant characteristics of autism are required for a child to participate. Participating adults must be the legal guardians or parents of the participating child.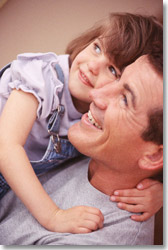 Can I participate from my home?
Yes, the program was designed by Dr. Tiller and Suzy Miller specifically for remote participation, in order to reach people around the globe. The energetic effects have been shown not to decrease over distance.
What is the cost for participation?
At this stage, Dr. Tiller and Suzy Miller have decided to open up enrollment to new participants at their cost of operations for a limited time. There are two unique payment plan options.. The first is a quarterly plan of $215 per quarter auto deducted from a credit card every three months for four total payments. The second option is a semiannual plan of $395 billed upfront and a second $395.00 automatically billed again in six months.
What is the required participation of the child and parent in the process?
The parent(s) is required to submit an online evaluation of their child's progress on a monthly basis in the form of the Autism Treatment Evaluation Checklist (ATEC), which takes roughly 10 minutes to complete. The parent is also required to submit an online personal evaluation of their own status via the Zung Self-Rating Depression Scale. The purpose of both is to track the effectiveness of progress and to tune the intention statement as necessary. Participation in the online forum has been demonstrated to greatly support the integration process.
What happens to the information I submit?
The systems used are SSL security protected, which means that as data is submitted, no information can be intercepted. All information collected will be kept strictly confidential and secure.
Is there any form of group support for parents as part of the program?
Tiller and Miller highly recommend that parents participate in the program's private online Facebook forum support group. Interaction in this confidential group has been demonstrated to enhance the effects of the broadcast, supporting the child's integration process and reduction of parental stress.
How can this program help a whole family?
The stress of raising an autistic child is well known, resulting at times in families breaking under the intense stress. The program focuses energy holistically on the child's environment which includes the home living space and the parent or parents in this space. As a result, many parents have found less stress and increased family harmony in raising their autistic child. Some siblings have noticed the positive effects on their relationships as well.
How do I find out more?
Dr. Tiller and Suzy Miller conduct introductory teleseminars throughout the year for interested participants Register for a free upcoming teleseminar below. 
More Feedback from Participating Parents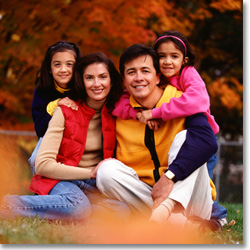 About their children's experience with the program:
"In January we saw a distinct boost in B.'s language. Much more happy and willing to answer our questions and more prompt with his responses. He was making comments much more than before. He was varying his sentences more instead of using a set phrase that works. He was also extending his sentences. Apart from language Bren started to take an interest in drawing. He also started to use a tracing app of his own accord. He started to show us things occasionally which he had rarely done before. The past month language has been more in the background and now there is more emphasis on nonverbal social interaction. Eye contact has increased significantly. A few times B. has done something and then looked proudly at me for my approval. He has been looking at me and laughing when I act the clown. The past several weeks he has been pulling lots of different faces and inviting me to copy his faces." – Maike K., Sydney, Australia
"The program has gifted us a community of like-minded families who are cheering us on in this journey of J's integration into his bio-body… J is experiencing his body in a whole new way for the first time in his 12-year journey. More and more exploration of vocal sounds and playfulness with his sound. He is exploring and discovering sound patterns through drumming. So thankful for the program." – Jo-Ann Eccher, Aquinnah, MA
"I believe that the energy of the intention casted on my son, my husband and I has to be supporting our journey and most likely magnifying our own "work". This year we've lived along with the experiment I've experienced acceleration. Yes, other factors may have contributed, and I may be witnessing the results of the momentum that was created over time and is now supported by the energy of the times; however, this is the year in which I've seen my child move into the areas he had not shown much spontaneous progress. These last months not only have I seen a dramatic expansion in his abilities and movement into areas he had not developed (e.g. willingness to interact and be with strangers and children, his oldest deepest challenge.)" – Maria S, Salt Lake City, UT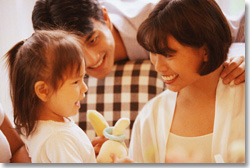 "1st day on registering for the experiment, DD was so very calm and relaxed, very peaceful, she is normally very hyper and doesn't stop moving and climbing…1st day of the start of the experiment ….. She said about 20 different words…and these words were all in the perfect context ….we all couldn't believe what we were hearing, just amazing. The 2 older children in our household, but not officially in the experiment, have also shown improvements…they BOTH have asked if they could be a part of the next one. This so far has been amazing to be a part of, and so looking forward to the next 9 months. With so much love, gratitude and thanks to Dr. Tiller and Suzy for having the vision to make this possible…" – Rachael Karkour-Dhu, Bunbury, Australia
"I noticed that T. was more independent with self care and also with putting himself to bed. -Susan Y Pruyn, McLean, VA.
The Parents' Experience with the Program
About the parents' personal experience with their program:
"Ever since this experiment, our lives have been filled with so much joy! Every day there seems to be something to celebrate! I went into this experiment with 100% belief in it. I have done my own research before the experiment so I know the power of intention! I have known my son is a mirror to me and I realized a few years ago, that he was always reflecting my fear, my worries, and my discomfort back to me but magnified. I realized over many, many tears that this boy was trying to grow me, to better me! The more I stayed positive or overcame something, the more he shined! I switched my thinking and he started to blossom! Many don't believe this is possible but we are living proof! My son went from hiding under blankets and grunting to being a very funny, happy andsocial boy! I was told by the school, before I made the decision to homeschool him, that my son would only be able to speak words that are drilled in him over and over. What they said to me went against my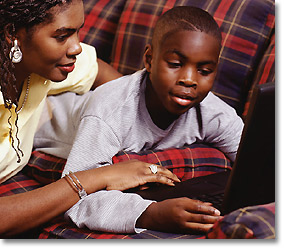 intuition, and now here we are living proof of the power of intention! This experiment has been an absolute blessing! I thank God everyday to finally be out of those dark, hopeless days to where we are today in the midst of this amazing program! What Suzy and Dr. Tiller are doing is priceless to me! Absolutely PRICELESS! No word can describe the gratitude I feel! I am so excited to see how this grows and what comes next! "– Julie K.M., Lake In The Hills, IL
"I've felt extremely comfortable in my life like I hadn't before. I've released much density over the years in this journey including the months in the experiment, and I've recently experienced a sense of peace and joy and presence in my life and my current role, that had not come without effort before. I feel deeply attuned to my child, quick to support his movement where he's headed, and I finally have no urgency for this "challenge" to end. It doesn't feel like a challenge any more. Rather, I experience my life and work helping my child grow as the most exciting, interesting, and fulfilling project of my life. And he's constant expansion has been accelerated during the months we've been in the program. Coincidence?" – Maria S, Salt Lake City, UT
"I think this is the first month that I have noticed a change in me, as the parent. I am just so much calmer and centered around who T. is and it doesn't trigger me nearly as much as it used to. This is true both in the home and in public." – Susan Y Pruyn, McLean, VA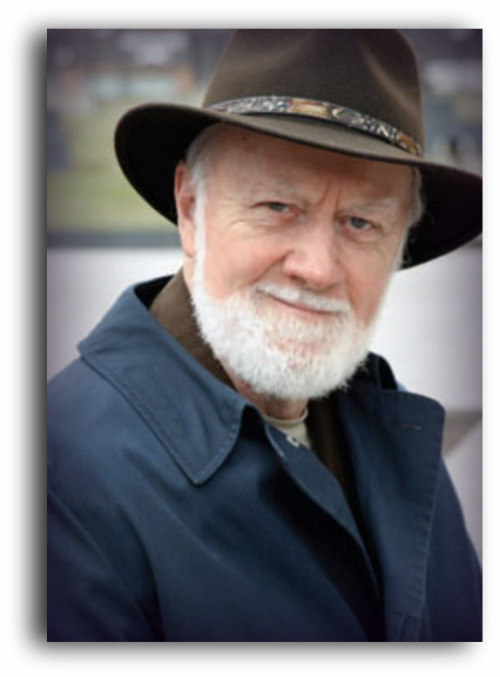 About Dr. William Tiller
Fellow of the American Academy for the Advancement of Science, Dr. Tiller is author of three books and 250 scientific publications in his orthodox science plus the author of 4 books, 150 scientific publications, 2 DVDs and 28 free white papers focused on the science of intention and consciousnessDr.Tiller has spent over four decades avocationally pursuing serious experimental and theoretical study in the field of psychoenergetics, with a special focus on the power of coherent intention to change physical reality. Dr. Tiller was previously Chair of the Materials Science Department at Stanford University. www.tiller.org.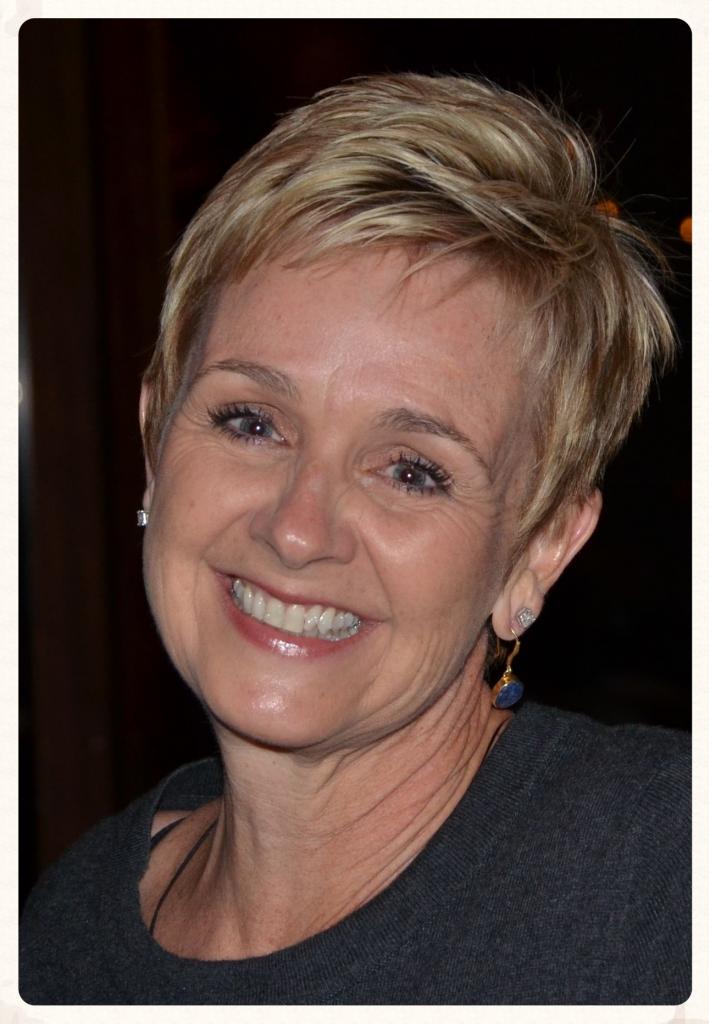 About Suzy Miller
Former Pediatric Speech Language Pathologist, international speaker, founder of the pioneering Awesomism Certified Practitioners Program and author of the seminal book Awesomism: A New Way to Understand the Diagnosis of Autism, Suzy Miller has long heard, directly from the children, specific details regarding the requirements necessary for children diagnosed with autism to fully integrate into the physical experience. www.suzymiller.net
Is Your Family Ready to Bring the Power of Energetic Healing into Your Home?
Dr. Tiller and Suzy Miller have have paired their depth of knowledge of autism and with the latest in energetic healing technology. Let two of the world's most expert practitioners guide you and your family down a fresh path in the treatment of autism.
CLICK HERE TO SIGN UP FOR THE PROGRAM
REGISTER FOR A FREE UPCOMING TELESEMINAR REGARDING THE PROGRAM